Hurricane-tossed Gulf Coast braces for more rain, wind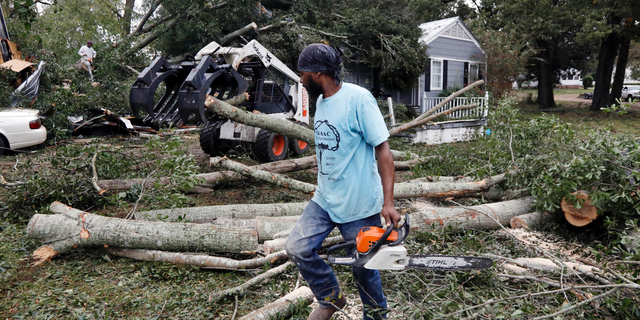 BIRMINGHAM, Ala. – Powerful storms are expected to continue Friday through a region still trying to recover from Hurricane Michael.
Storms covered a wide area of the country reaching from beaches to the Great Lakes, but howling wind and driving rain threw a particular scare into the Florida Panhandle, which was ripped apart by Hurricane Michael less than a month ago.
With the storm moving east through the Florida Panhandle, officials are concerned about heavy rain and any structures that have already been damaged, as well as loose tree limbs being toppled by strong wind or rain.
At least two people's deaths have been attributed to the storms and at least 12 tornadoes had been confirmed by Thursday night in Louisiana, Mississippi and Alabama.