Barrelling in with 150 mph winds and generating reports of 31-foot waves, an "extremely dangerous" Hurricane Michael was upgraded to a Category 4 storm Wednesday and continued strengthening into what could be the most powerful storm to hit the Florida Panhandle in 100 years, forecasters said.
Michael was churning about 40 miles southwest of Panama City, Fla. and moving north-northeast at 14 mph, the National Hurricane Center said in its 12 p.m. ET advisory.
"Water levels continue to rise quickly along the coast of the Florida Panhandle, the NHC said. "A National Ocean Service water level station at Apalachicola recently reported over 5.5 feet of inundation above ground level."
The storm is expected to roar onto shore between Panama City Beach and Apalachicola between 1 to 2 p.m. ET, according to Fox News Senior Meteorologist Janice Dean.
"Hurricane Michael is a dangerous, catastrophic life-threatening storm," Dean said Wednesday. "The panhandle of Florida has never had a Cat 4 landfall in their history, and Michael could go down as the strongest hurricane to hit the U.S. in the month of October."
The Florida Panhandle could see storm surges of up to 13 feet and flash-flooding from heavy rainfall, the NHC said. The chance of tornadoes will also increase Wednesday in parts of the Panhandle, the northern Florida Peninsula and southern Georgia.
AS HURRICANE MICHAEL NEARS, LIVE SURF CAM VIDEOS SHOW IMPACT ON FLORIDA
Early Wednesday, the National Weather Service said a NOAA buoy located 150 miles south-southeast of Pensacola was showing 31-foot wave heights at 5 a.m. ET.
The storm, which formed off the coast of northern Honduras, has already killed at least 13 people in Honduras, Nicaragua and El Salvador. Torrential rains triggered flash-flooding and landslides in Central America over the weekend.
The National Weather Service office in Tallahassee called the storm "a potentially catastrophic event" that may leave some locations "uninhabitable for weeks or months."
"Unfortunately, this has become a hurricane of the worst kind," FEMA Administrator Brock Long said at a news conference Wednesday, adding that the disaster agency has over 3,000 people in the field ready to respond.
"We're going to see a lot of wind damage," he said. "Be prepared to have no power for multiple weeks."
HURRICANE MICHAEL COULD BRING CATASTROPHIC STORM SURGES: WHAT ARE THEY, AND HOW CAN YOU PREPARE?
Duke Energy Florida projected 100,000 – 200,000 customers could lose power, the Apalachicola Times reported. The utility company is prepared to mobilize over 7,000 personnel to provide around the clock service to restore power to customers. Dean said that there will be widespread power outages across Florida that could extend into Alabama, Georgia and South Carolina.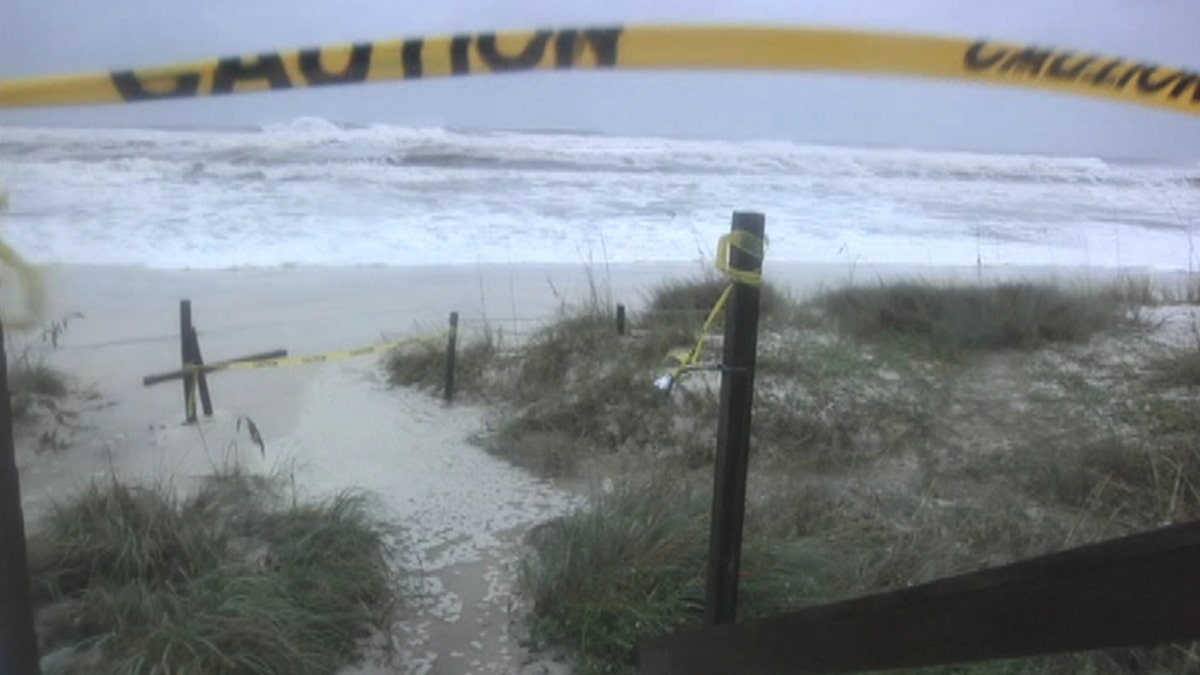 Evacuation orders and advisories for about 500,000 people have been called for as the storm approaches the Gulf shore, Florida officials said.
Florida Gov. Rick Scott tweeted early Wednesday that time for evacuating along the coast has "come and gone."
"First responders will not be able to come out in the middle of the storm. If you chose to stay in an evacuation zone, you must SEEK REFUGE IMMEDIATELY," he said.
HURRICANE MICHAEL HOUSEHOLD HACKS GO VIRAL AHEAD OF MAJOR STORM
Scott told "FOX & friends" on Wednesday morning he was "really concerned" about people along the coast who chose not to evacuate ahead of the expected 9 to 13-foot storm surge.
"Water is going to come up, it's going to come over your roof. You don't have a chance to survive that," Scott said. "I think there's just people who just don't understand the risk of this."
The Bay County Sheriff's Office said that a shelter-in-place order has been issued as of 7 a.m. E.T., and that people are asked to stay off the road.
"The Bay County Sheriff's Office will continue to respond to calls for service at this time, but that will soon change due to dangerous winds," the sheriff's office said. Many residents and tourists in low-lying areas in at least 20 counties in the Panhandle and adjacent Big Bend region have already fled to shelters.
"[A home] can be replaced, but people can't be too easily," evacuee Patricia Allen, 74, told the Democrat. "Our bodies are more valuable than homes."
But in the dangerously exposed coastal town of Apalachicola, population 2,500, Sally Crown told the Associated Press she planned to go home and hunker down with her two dogs through the storm.
"We've been through this before," she said. "This might be really bad and serious. But in my experience, it's always blown way out of proportion."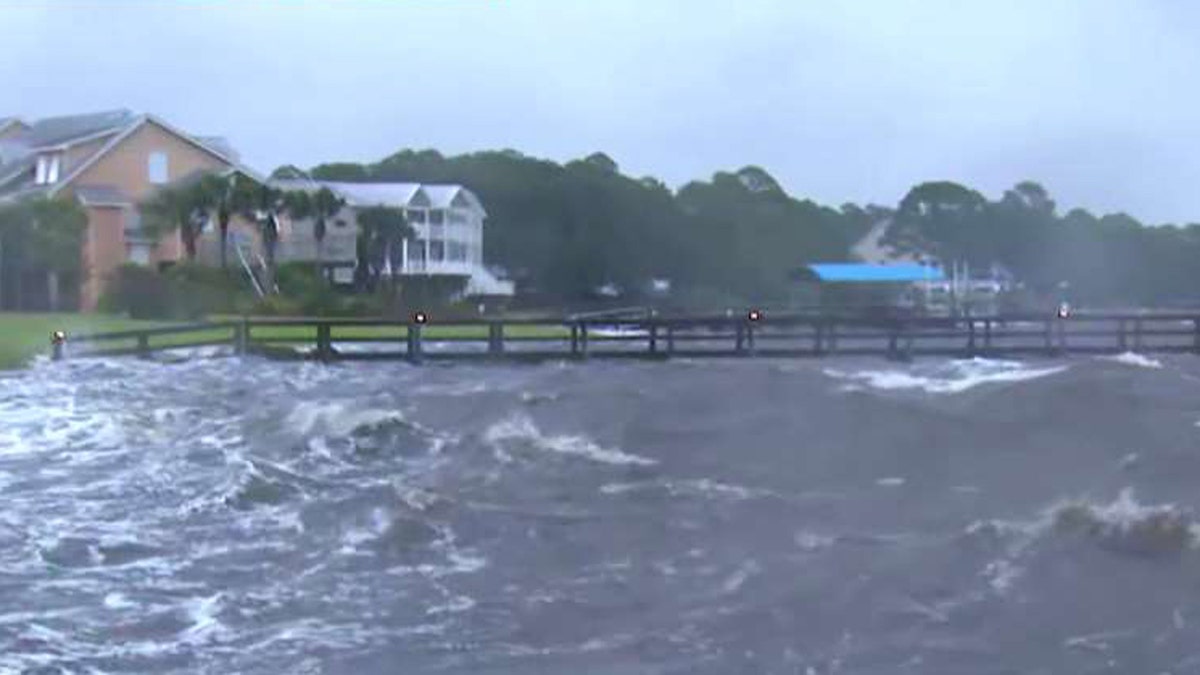 Meanwhile, President Trump on Tuesday approved a pre-landfall emergency declaration at Scott's request. The declaration will provide resources and assistance from the federal government, including personnel, equipment and funding for emergency protective measures.
Scott on Sunday issued an order for a state of emergency for 26 counties and expanded the order on Monday to encompass 35 counties.
"This storm will be life-threatening and extremely dangerous," Scott said Sunday after receiving a briefing at the State Emergency Operations Center. He warned that storm surge could affect areas of Florida not in the storm's direct path.
After lashing the coast of Florida, rainfall up to 12 inches is possible and may cause flash-flooding inland. But unlike Hurricane Florence, Michael will accelerate Wednesday night and Thursday, preventing any long-term flooding from rainfall, according to Dean.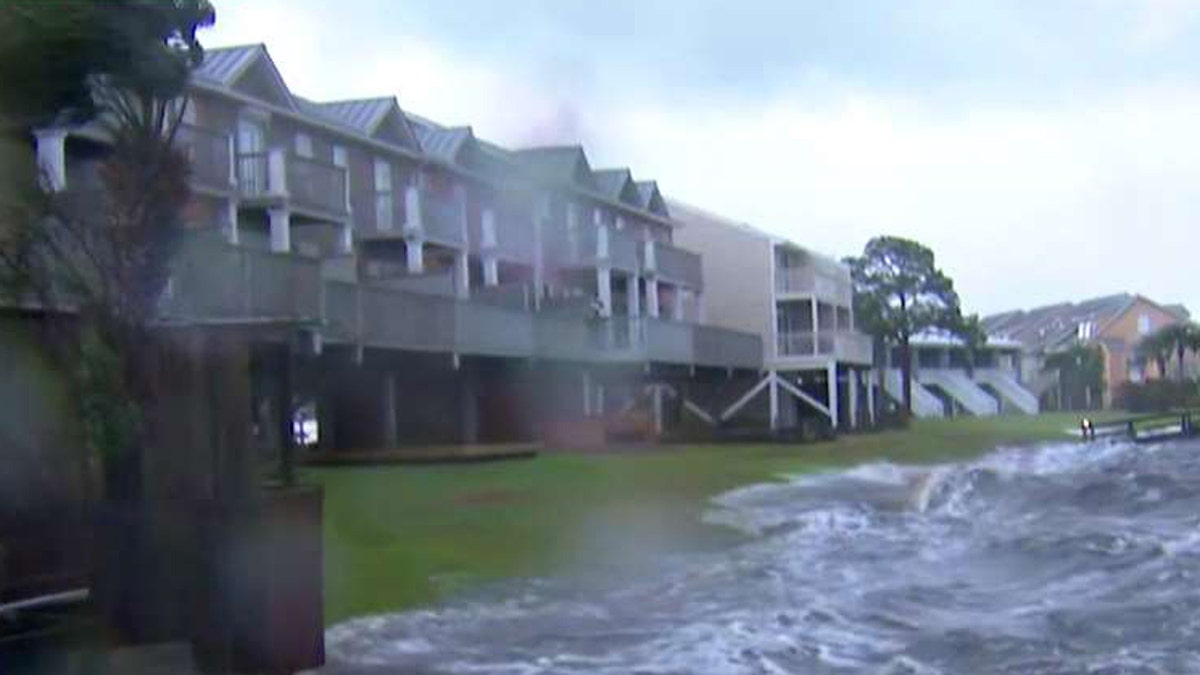 "The Carolinas will, unfortunately, get more rain on top of the flooding damage they had with Hurricane Florence," she said.
Isolated tornadoes are also possible from North Florida and the Panhandle through Georgia and South Carolina as the storm continues moving north.
Fox News' Jennifer Earl and the Associated Press contributed to this report.