Hurricane Maria killed more than 4,600 people in Puerto Rico: study
Hurricane Maria killed more than 4,600 people in Puerto Rico during and after the storm wreaked havoc on the island last September, making the official death toll 70 times more than reported, a Harvard study published Tuesday claimed.
The study — led by a team of scientists at the Harvard T.H. Chan School of Public Health and published in The New England Journal of Medicine — dismissed the official death toll of 64 as "a substantial underestimate." Scientists conducted a study surveying random households on the U.S. territory and found there were 4,645 hurricane-related deaths between Sept. 20 and Dec. 31 2017.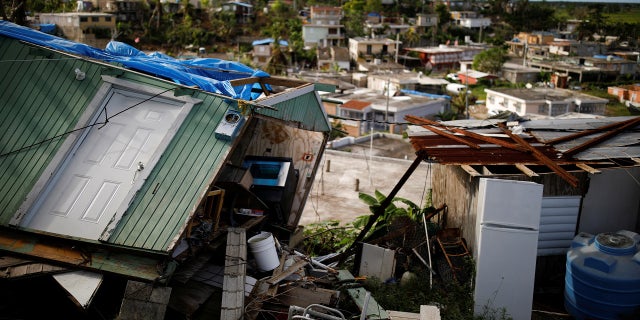 "In early December 2017, the official death count in Puerto Rico stood at 64, but several independent investigations concluded that additional deaths attributable to the hurricane were in excess of 1000 in the months of September and October," the study stated.
STORM DEALT PUERTO RICO KNOCKOUT BLOW AFTER DECADES OF FISCAL FAILURE, CORRUPTION
Experts compared the number of deaths found between September and December to the same period in 2016, when the island wasn't devastated by a storm.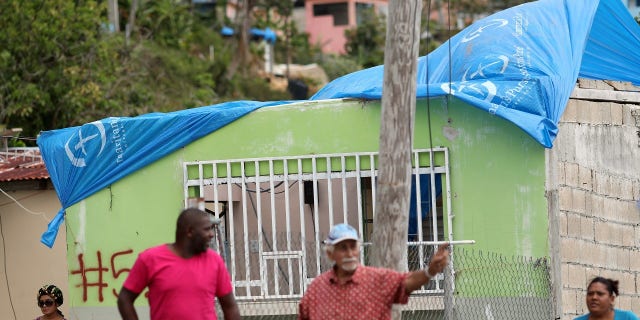 Researchers, however, believe the number they provided is still an underestimate. They believe the actual death count exceeds 5,000.
The storm that hit the island in September caused months of power outages and repairs on the Caribbean island, which endured Hurricane Irma the week before Maria came -- both Category 5 storms. Things on the island went from bad to catastrophic as local leaders pointed fingers at the U.S. government for not doing enough.
"This should be a day of collective mourning in Puerto Rico," San Juan Mayor Carmen Yulin Cruz tweeted on Tuesday. "Thousands dead because of administrations that could not get the job done."
However, Puerto Rico was already suffering from decades of dysfunction, mismanagement and embarrassing abuses of power. Enormous debt, absurd infrastructure projects and a tradition of corruption have hampered the commonwealth's ability to get off the canvas.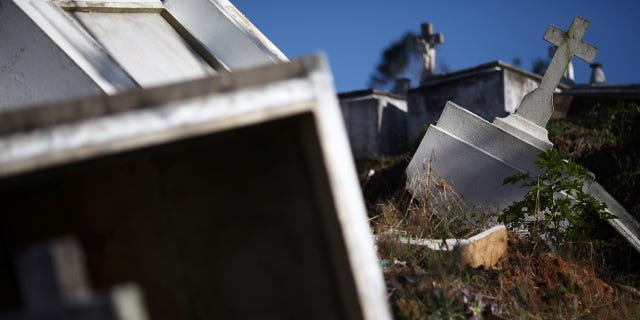 "There've been so many problems that have built up year after year," Rep. Ron DeSantis, R-Fla., told Fox News in March. "It's a tough situation."
PUERTO RICO IN 'FRAGILE STATE' SIX MONTHS AFTER HURRICANE MARIA
Harvard researchers found that many Puerto Rican residents went 84 days without electricity, 68 days without water and 41 days without cell service from when Maria hit to the end of 2017. Roughly 83 percent of households had no power during the entire period.
The study also blamed interrupted medical care as the main cause of the high death toll.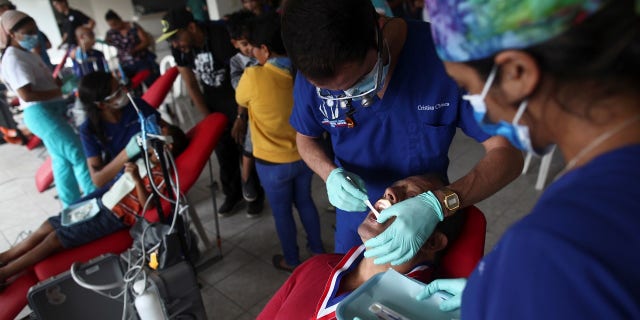 By March, six months after the Maria made landfall, major repairs are still needed. More than 130,000 Puerto Ricans have moved away from the island.
Fox News' Barnini Chakraborty and Elizabeth Zwirz contributed to this report.