Hurricane Irma forcing mandatory evacuations in Georgia, South Carolina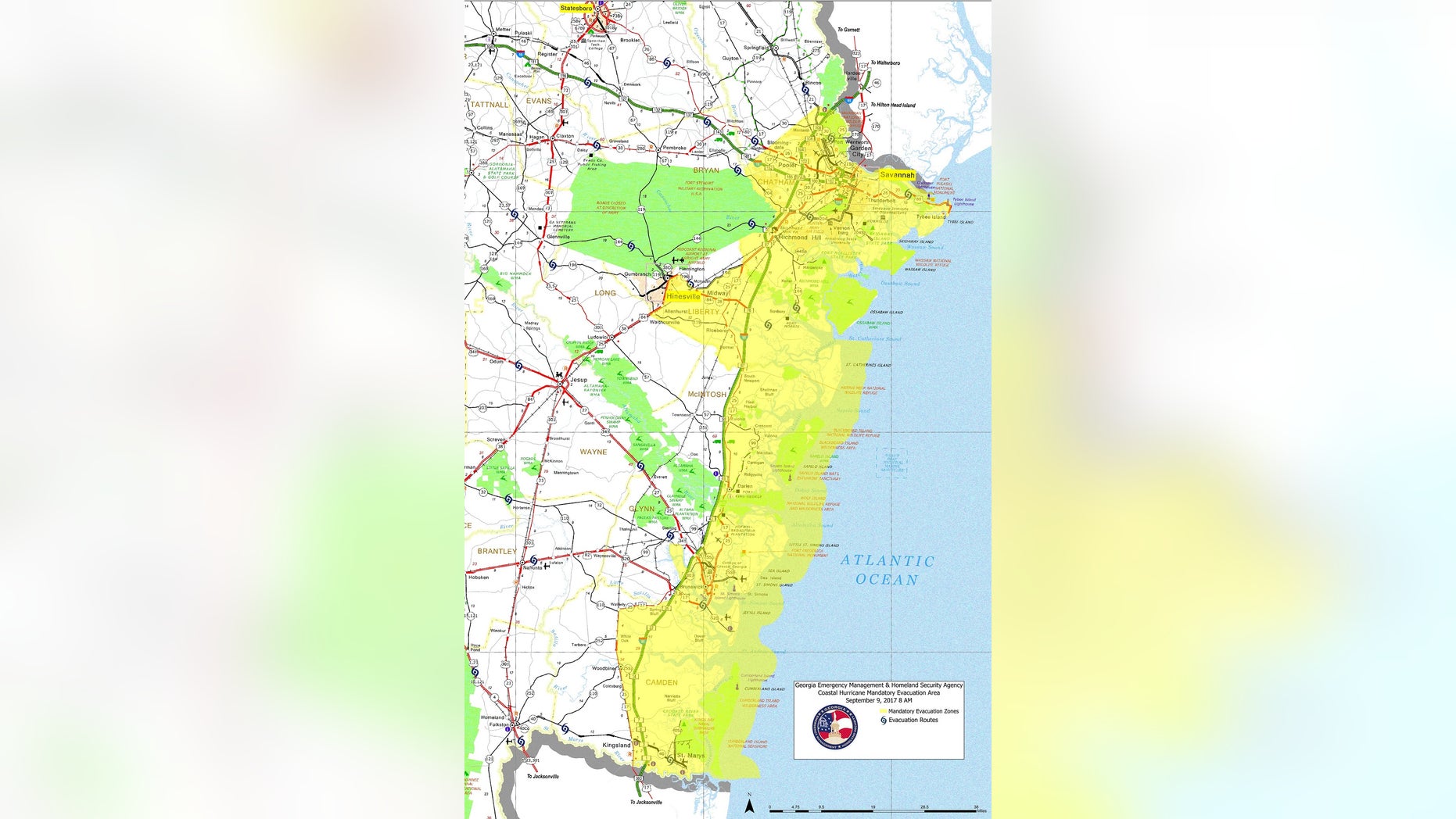 Hurricane Irma evacuation orders were set for the Georgia coastline, which is expected to get hit by the major storm over the weekend.
Georgia Gov. Nathan Dale ordered mandatory evacuations for all areas east of I-95, some areas west of I-95, and all of Chatham County including Savannah on Thursday.
He also extended the state of emergency to an additional 24 counties, on top of the original six declared Wednesday.
The storm is expected make its way up the state of Florida, through Georgia and the Carolinas after wreaking major devastation on islands in the Caribbean.
HURRICANE IRMA'S STORM PATH: WHAT YOU SHOULD KNOW
South Carolina Gov. Henry McMaster said in a news conference Thursday that he expects to order mandatory evacuations for coastal areas starting 10 a.m. on Saturday although an official order has not yet been set.
But he warned people to be prepared and start now, as if the hurricane were happening tomorrow.
McMaster has ordered official evacuations for all health care facilities in 8 coastal counties, according to Fox 8.
That includes hospitals, nursing homes, and other medical facilities.
Hospitals can opt out with a waiver to "shelter in place" in order to protect vulnerable patients, McMaster said.
According to the National Hurricane Center's 5 p.m. ET advisory, Irma is currently about 40 miles south of Grand Turk Island in the Turks and Caicos, with maximum sustained winds of 175 mph.