Hunter rescued after falling through ice, spending 30 minutes in frigid Colorado River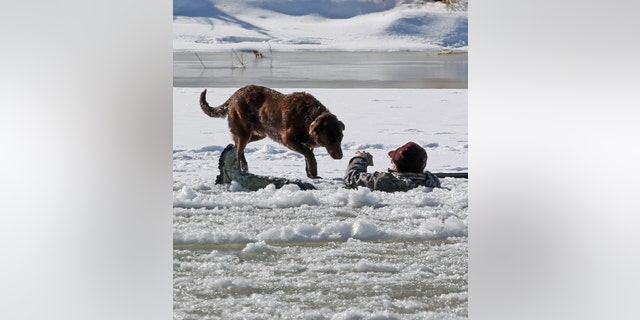 NEWYou can now listen to Fox News articles!
GRAND JUNCTION, Colo. – A hunter who broke through ice on the Colorado River has been rescued after spending more than 30 minutes in frigid water.
Lower Valley Fire District Chief Frank Cavaliere (cav-uh-LEER') says the man, believed to be age 60, was treated for hypothermia.
Grand Junction Fire Department spokesman Mike Page says the man had gone onto the ice after a dog that was retrieving a duck or goose around noon Tuesday. Cavaliere says other hunters saw the man fall and called 911. The dog was fine and running around in the 14-degree weather when firefighters arrived.
KKCO-TV in Grand Junction reports (http://bit.ly/107zHtx ) the man held onto an ice shelf with one leg outside the water until a firefighter with a floating board swam out and helped him to shore.
___
Information from: KKCO-TV, http://www.nbc11news.com