Hundreds of people, including strangers, attend funeral for homeless Army vet
NEWYou can now listen to Fox News articles!
A Vietnam veteran who received the Purple Heart died without a home or any close relatives, but after friends arranged for a proper burial, some 200 people paid their respects at his funeral in Kansas Thursday.
Many who attended were strangers and fellow vets who learned his story after he died.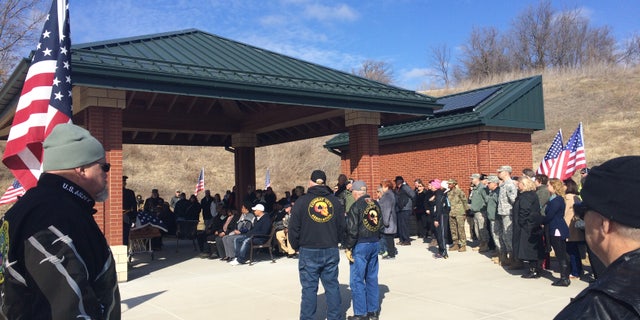 Eton Gilmore spent most of his days in an abandoned house with no gas or electricity in Kansas City, Mo., Fox 4 reports. He drove a taxi after the war but eventually started living in his car or in abandoned homes, the station adds.
Maryannah Mosley, a fellow disabled veteran, said she occasionally would stop by with a cup of coffee. Gilmore died on Jan. 20 at the age of 67.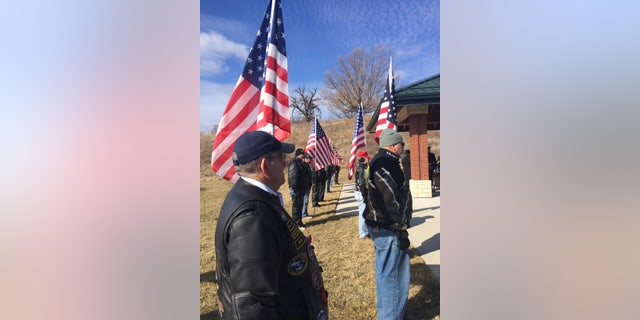 Mosley said she moved her friend's remains to a funeral home after contacting a worker at the city morgue. "He said, 'We were really getting scared. Nobody has come forward for him,'" she added.
The Department of Veterans Affairs then helped arrange the funeral at Leavenworth National Cemetery. "He deserves, number one, a proper burial and the military to acknowledge his service and that would probably make him very happy," Mosley said.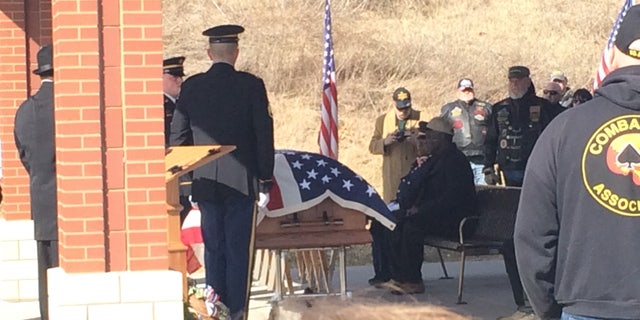 She showed Fox 4 a boombox that he'd always use, and said she planned to bring it with her to the funeral.
After they learned about the service, strangers traveled from across two states to attend. They included bikers from the American Legion, Veterans of Foreign Wars and Patriot Guard Riders.
Two Chinook helicopters flew over the funeral, which included a traditional rifle salute, taps and a flag-folding ceremony.