Hundreds of children reunited with families, White House official says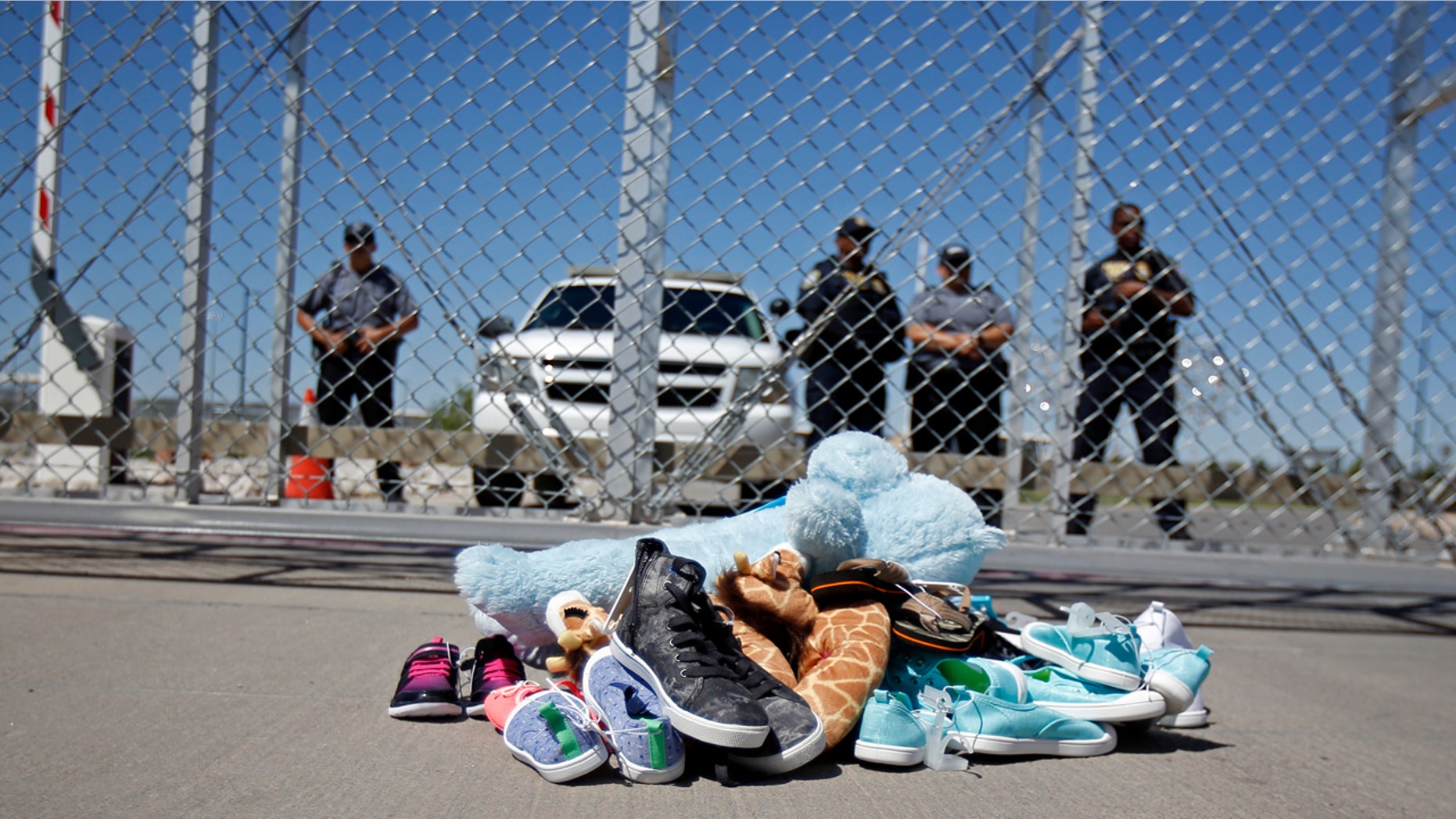 Around 500 of the more than 2,300 children separated from their families at the U.S.-Mexico border have been reunited since May, a senior Trump administration official said Thursday.
However, it was not immediately clear how many of the roughly 500 children were still being detained with their family.
The Trump administration previously had not said whether any hundreds of children who were separated from their families had been reunited.
Many of the families were reunited after only a few days apart, the White House official said.
But other parents have said they don't know where their children are and were struggling to get answers.
Some mothers were even deported without their kids.
As a result of the Trump administration's "zero tolerance" policy, which called for the prosecution of anyone caught entering the U.S. illegally, international outcry and images and sounds of wailing children dominated the news.
But those images also brought charges from administration officials, such as Homeland Security Secretary Kirstjen Nielsen, that some media outlets were "misreporting" what was happening along the border.
Now, the U.S. government has been working to implement President Donald Trump's executive order to end family separations at the border.
FIRST LADY MELANIA TRUMP VISITS CHILD DETENTION CENTER IN TEXAS
The federal public defender's office for the region from El Paso, Texas, to San Antonio said Thursday that the U.S. Attorney's Office would begin dismissing cases in which parents were charged with illegally entering or re-entering the country and were subsequently separated from their children.
"Going forward, they will no longer bring criminal charges against a parent or parents entering the United States if they have their child with them," wrote Maureen Scott Franco, the federal public defender for the Western District of Texas, in an email shown to the Associated Press.
But the president showed no signs of softening his immigration rhetoric.
"We have to be very, very strong on the border. If we don't do it, you will be inundated with people and you really won't have a country," Trump said.
The Trump administration began drawing up plans to house as many as 20,000 migrants on U.S. military bases, though officials gave differing accounts as to whether those beds would be for children or for entire families.
It was not immediately clear which bases would be used.
The Justice Department also went to court in an attempt to overturn a decades-old settlement that limits to 20 days the amount of time migrant children can be locked up with their families, thus seeking permission to detain them for longer to keep them together with their parents.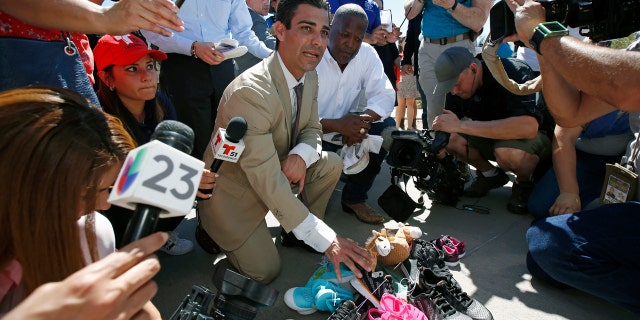 Meanwhile, the mayors of about 20 U.S. cities, including Los Angeles and New York, gathered at a holding facility for immigrant children in El Paso. They accused Trump of failing to address a crisis of his own making and called for the immediate reunification of immigrant children with their families.
"This is a humanitarian crisis," Seattle Mayor Jenny Durkan said.
Elsewhere, Democratic Gov. Ralph Northam of Virginia ordered an investigation into claims by children at an immigration detention facility that they were beaten while handcuffed and locked up for long periods in solitary confinement, and left nude and shivering in concrete cells.
The Associated Press contributed to this report.