Hundreds gather in Connecticut to name rare white bison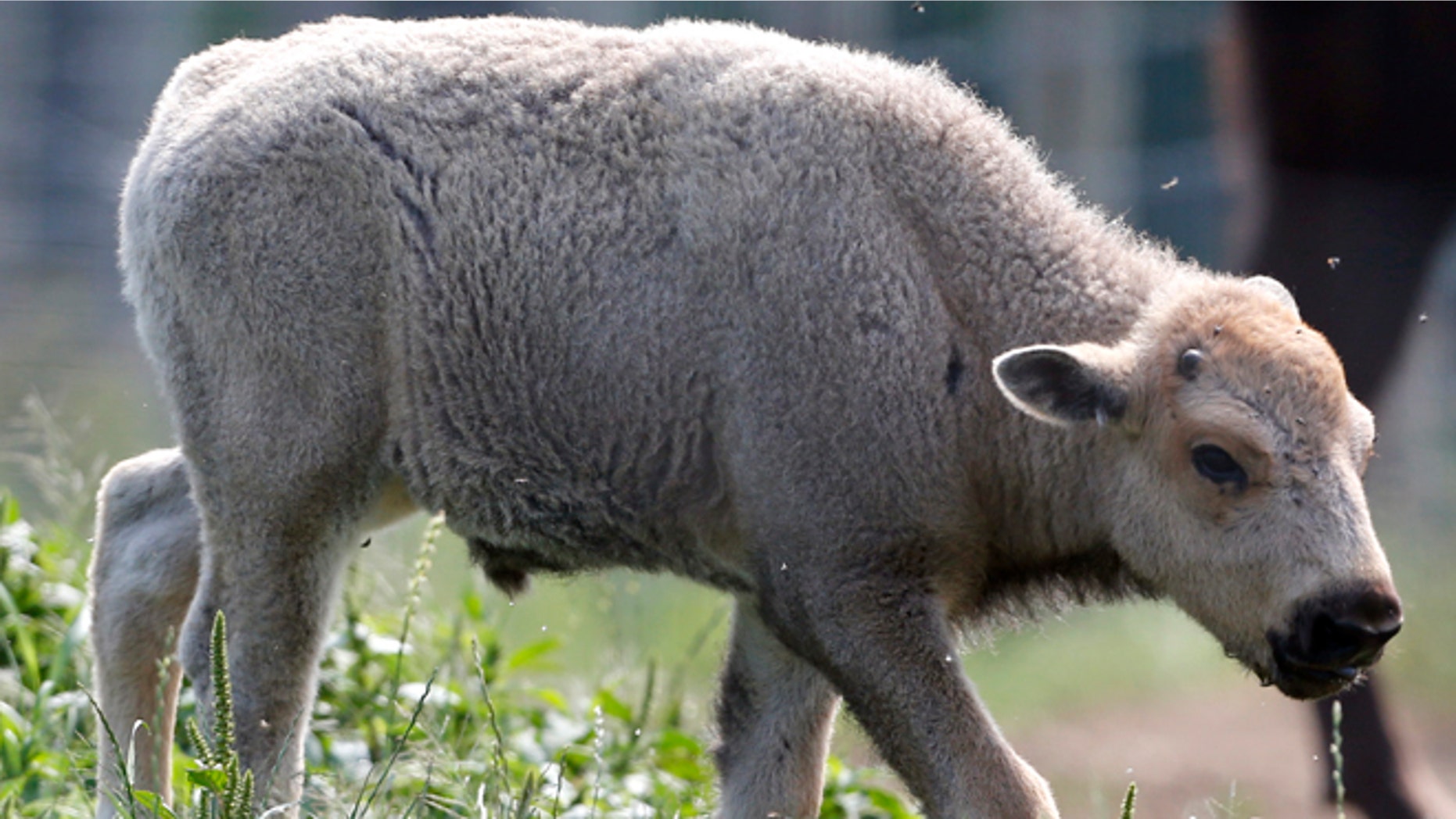 GOSHEN, Conn. – Lakota tribe members from South Dakota were among hundreds of people who gathered at a Connecticut farm to celebrate the birth of one of the rarest animals in the world -- a white bison.
The miracle calf was officially named Yellow Medicine Dancing Boy at Saturday's elaborate ceremony at the Mohawk Bison farm in Goshen in the state's northwestern hills. It was born a month ago at the farm, which is owned by fourth-generation farmer Peter Fay.
Many Native Americans consider white bison a symbol of hope and unity. Lakota tribe members say the birth of a white bison is a sign from a prophet who helped them endure strife and famine.
Experts say a white bison is as rare as one in 10 million.