Houston man arrested in stabbing death of 11-year-old boy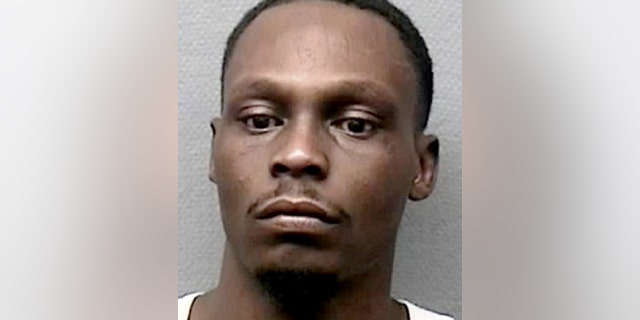 NEWYou can now listen to Fox News articles!
Authorities Wednesday arrested a Houston man suspected of stabbing an 11-year-old boy to death as he walked home from school, but a motive for the murder remained unclear.
Federal marshals took Che Lajuan Calhoun, 31, into custody on the city's southeast side and turned him over to Houston police homicide investigators, Deputy U.S. Marshal Alfredo Perez said.
"I believe the community was outraged and really came through with the tips," Perez said.
Investigators believe Calhoun approached Josue Flores, a sixth-grader at Marshall Middle School, stabbed him several times in an "unprovoked" attack Tuesday afternoon. Josue wasn't carrying a phone, laptop or any other electronic devices when he was stabbed, relatives said.
Several witnesses told officers they heard loud screaming and saw Josue struggling with a man. The boy collapsed on the grass near the sidewalk and the man ran off. A bystander flagged down police and alerted them to the wounded boy. He was taken to a hospital with multiple stab wounds and pronounced dead a short time later.
Family members said the boy had stayed at school late to participate in his science club.
"He wanted to be a doctor, he wanted to help people," his sister, Sofia Flores, 16, said.
Another sister, Guadalupe Flores, said the family was sad and confused.
"I'm trying to wrap my mind around it," she said. "I hope that my parents' pain can be eased a little by our family and friends coming over."
Fox 26 reported that Calhoun was known to residents of the neighborhood where Flores lived as a potenial troublemaker.
"All I know about him is he is a drug head, he do serious drugs," resident Trevon Banks told the station.
Court records show Calhoun was born in Michigan and that his several criminal cases in Harris County, where Houston is located, go back to 2012 when he pleaded guilty to a reduced charge of making a terroristic threat for threatening to stalk and assault someone. He was sentenced to 150 days in jail.
In a 2013 case, a woman who identified herself as Calhoun's common-law wife accused him of hitting her in the face and biting her head twice. He pleaded guilty and accepted a two-year deferred adjudication sentence.
His most recent Harris County conviction was in October 2015 when he pleaded guilty to another charge of making a terroristic threat and was sentenced to 15 days in jail.
The Associated Press contributed to this report.
Click for more from Fox 26 Houston.