Houston burglary suspect arrested with 3-year-old son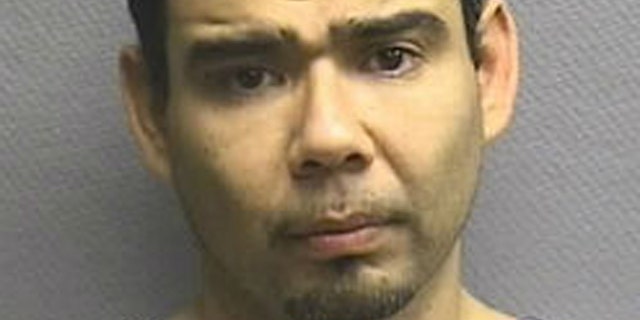 Houston police say a man suspected in more than a dozen burglaries had his 3-year-old son along in the car while breaking into a home.
Police on Wednesday announced the arrest of Bernard Cardenas of Pasadena.
Cardenas was being held without bond on five counts of burglary of a habitation and being a felon in possession of a gun. Investigators say Cardenas was arrested Oct. 18 after patrol officers saw him kick in the front door of a house.
Police say the suspect's son was unharmed. Further details weren't immediately released Wednesday on custody of the child.
Investigators believe Cardenas carried out the burglaries since July 2011. A gun recovered when he was arrested was reported stolen days earlier.
Online jail records did not list an attorney for Cardenas.