House chairman complains about Pentagon response on Benghazi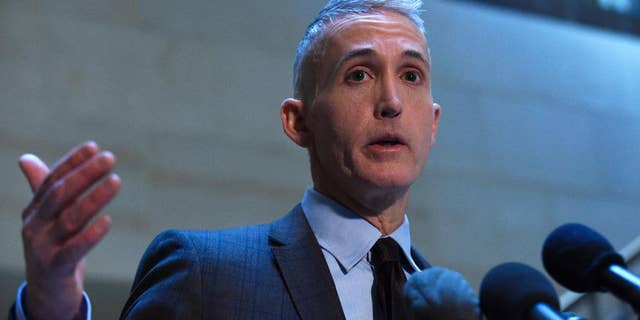 WASHINGTON – The chairman of the House Benghazi committee is complaining that the Pentagon has failed to provide the names of all the pilots who sent drones over Libya the night of the deadly 2012 attacks.
South Carolina Rep. Trey Gowdy says in a statement that the Defense Department ignored a request for nearly five weeks and then sent an incomplete list of the operators at the end of April. Gowdy says the names are necessary for the investigation.
The statement comes as fresh questions have emerged about the validity of the House inquiry, now in its third year.
A former top counsel for the Republicans has said the military did what it could to respond the night of the attacks that killed four Americans, including U.S. Ambassador Chris Stevens.