Honor killing in America: DOJ report says growing problem is hidden in stats
The estimated 27 victims of so-called "honor killings" each year in the U.S. don't fit neatly into the FBI's exhaustive Uniform Crime Reporting Statistics.
Hidden among thousands of nondescript murders and cases labeled as domestic violence are a mounting number of killings motivated by a radical and dark interpretation of Islam. Honor killings and violence, which typically see men victimize wives and daughters because of behavior that has somehow insulted their faith, are among the most secretive crimes in society, say experts.
"Cases of honor killings and/or violence in the U.S. are often unreported because of the shame it can cause to the victim and the victim's family," Farhana Qazi, a former U.S. government analyst and senior fellow at the Center for Advanced Studies on Terrorism, told FoxNews.com. "Also, because victims are often young women, they may feel that reporting the crime to authorities will draw too much attention to the family committing the crime."
"I learned very quickly that we would receive no assistance from the family. In fact, we received out-and-out defiance and resistance."
Even cases that appear to be honor killings, such as the Jan. 1, 2008 murder of two Irving, Texas, sisters that landed their father on the FBI's most wanted list, cannot always be conclusively linked to a religious motivation. Without hard evidence, critics say, ascribing a religious motivation to crimes committed by Muslims demeans Islam. Yet, federal authorities believe they must be able to identify "honor" as a motive for violence and even murder if they are to address a growing cultural problem.
"Honor Violence Measurement Methods," a study released earlier this year by research corporation Westat, and commissioned by the U.S. Department of Justice, identified four types of honor violence: forced marriage, honor-based domestic violence, honor killing and female genital mutilation. The report, which estimated that 23-27 honor killings per year occur in the U.S., noted that 91 percent of victims in North America are murdered for being "too Westernized," and in incidents involving daughters 18 years or younger, a father is almost always involved. And for every honor killing, there are many more instances of physical and emotional abuse, all in the name of fundamentalist Islam, say experts.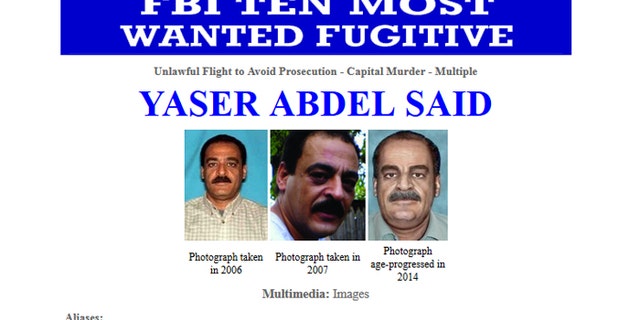 "Typically seen in the form of physical or emotional abuse, rape or kidnapping, honor violence also includes harmful practices such as female genital mutilation (FGM) and forced marriage. In extreme cases, murder," said Stephanie Baric, executive director of the AHA Foundation, a non-profit organization founded by women's rights activist and FGM survivor Ayaan Hirsi Ali. "In sharp contrast with domestic violence, families and communities often condone honor violence, which makes it more difficult to identify and stop."
While women are generally the victims of honor violence, men also may be targeted if they reject an arranged marriage or are assumed to be homosexual. Victims may also be pressured to commit suicide, and may do so without even realizing they are victims of honor-motivated violence, said Baric.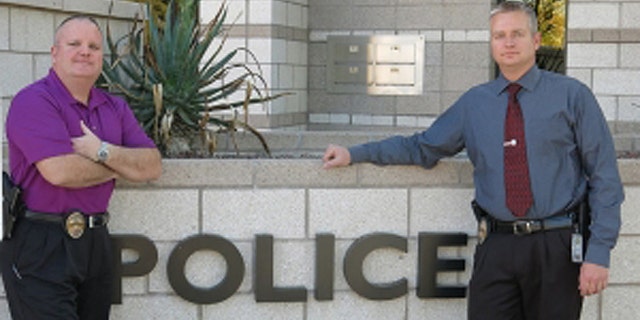 For police who encounter apparent honor crimes, the investigation is typically treated as a regular crime or murder probe, usually under the umbrella of domestic violence. While both issues are tragic and problematic, experts say there are critical distinctions, and that honor violence requires a different approach.
Detective Chris Boughey, of Peoria, Ariz., calls Oct. 20, 2009, a day that "changed my life forever." That was the day Iraqi immigrant Faleh Almaleki murdered his daughter, Noor Almaleki, by running her over with his vehicle for becoming "too Westernized." Boughey was assigned as the lead investigator and has since dedicated his career to educating others and taking on similar cases in numerous other states -- from Alaska and New York to California, Washington state and Pennsylvania.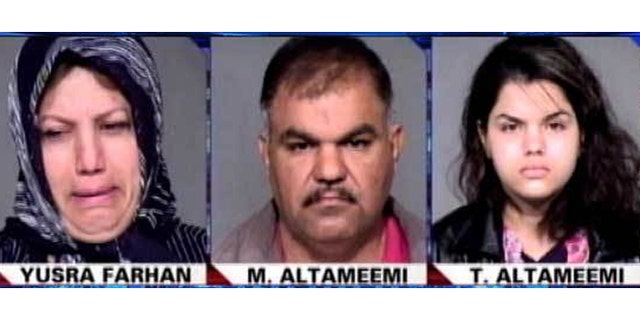 "In the Almaleki case, I learned very quickly that we would receive no assistance from the family," Boughey said. "In fact, we received out-and-out defiance and resistance. Although we know they are involved, it can be very hard to prove in a court of law."
Other honor-motivated tragedies in the U.S. have garnered headlines.
- In 2012, police arrested the mother, father and sister of 19-year-old Aiya Altameemi in Phoenix after they allegedly beat, restrained and burned her for reportedly declining an arranged marriage with an older man and talking to another boy.
- In 2009, Aasiya Hassan was beheaded by her husband, Muzzammil Hassan, at the Buffalo, N.Y., Muslim TV station where they worked for allegedly requesting a divorce. The Pakistani-born killer defended himself at trial, never denied his guilt and was convicted in 2011. A few months before Hassan was killed, Sandeela Kanwal was strangled by her father outside Atlanta for failing to "be true to her religion" because she wanted to leave an arranged marriage.
- In the 2008 case in Irving, Yasser Said, a cab driver from Egypt, is suspected of shooting his two daughters, Amina, 18, and Sarah Said, 17, in the back of his taxi because they were dating non-Muslim boys and embracing Western culture. Said has been a fugitive ever since.
- In 2007, an Illinois man – Subhash Chander – set an apartment fire that killed his pregnant 22-year-old daughter, son-in-law and 3-year-old grandson because he disapproved of the marriage.
- And in one of the earliest widely reported cases of honor killing in the U.S., 16-year-old Palestina Isa, of St. Louis, was murdered in 1989 by her father Zein Isa, who was helped by her mother. Zein Isa was angry that his daughter had gotten a job and was dating an African-American boy. Both parents were convicted of murder and sentenced to death. Zein Isa died on death row in 1997, while his wife's sentence was commuted to life in prison without parole.
Honor violence is an even bigger problem in other parts of the Western world, with a reported 11,000 cases of honor violence recorded in the United Kingdom in the last five years while incidents also have been documented in Canada, Germany, France and Sweden.
Baric affirmed that given immigration trends in the last decade -- an influx from Middle Eastern and South Asian countries where honor violence is part of the culture -- the problem will continue to worsen if authorities don't identify and address it. Boughey said honor violence, whether it be abuse and murder, FGM, or forced marriage -- is much more widespread in America than most people realize and, as it stands, authorities have no proper system in place to track it.
"Honor violence has been largely misclassified by law enforcement, by no fault of their own," he said. "They simply didn't know the signs and symptoms of honor-related violence. They do not have the training on how to effectively identify and investigate these cases."
One of the biggest challenges, Boughey said, is the social pressures to not be deemed "culturally insensitive." That can keep social service agencies from alerting law enforcement when honor violence crosses their radar.
"Some agencies won't intervene even after these young women have come forward," he said. "I am not quite sure when we as a country decided that it was more important to be politically correct than doing the right thing."
Boughey and his police partner Jeff Balson, working with the AHA Foundation, have developed a curriculum to train law enforcement and members of social service organizations to properly identity such cases, as well as provide adequate help for victims and advocate the need for legislation to be enacted specific to honor violence.
Mainstream Muslims condemn honor violence without equivocation, said Ibrahim Hooper, spokesman for the Council on American-Islamic Relations (CAIR).
"If anyone mistreats women, they should not seek refuge in Islam," he said.
Republican Muslim Coalition Executive Director Saba Ahmed also said such "barbaric acts" are in total conflict with the teachings of Islam.
In 2013, President Obama signed the Transport for Female Genital Mutilation Act, which prohibits the transportation of a child from the U.S. for the intent of FGM and in 2014 the Department of Health and Human Services held a civil society listening session on the domestic response to the violation. Whether or not the federal government will take further measures to address honor violence remains to be seen, and the DOJ did not respond to a request for comment regarding its action plan based on the study it funded.
But according to Paula Kweskin, human rights lawyer and producer of the Clarion Project's documentary "Honor Diaries," the most important thing to be done to combat the issue is to talk about it loudly and frequently.
"Honor violence can result in murder," Kweskin said. "FGM permanently disfigures a woman. Honor violence can shatter communities, causing suffering for generations to come. Culture is no excuse for abuse. We cannot let women suffer in silence any longer."