'Honest mistake' leads to Philly mother facing three years on gun charge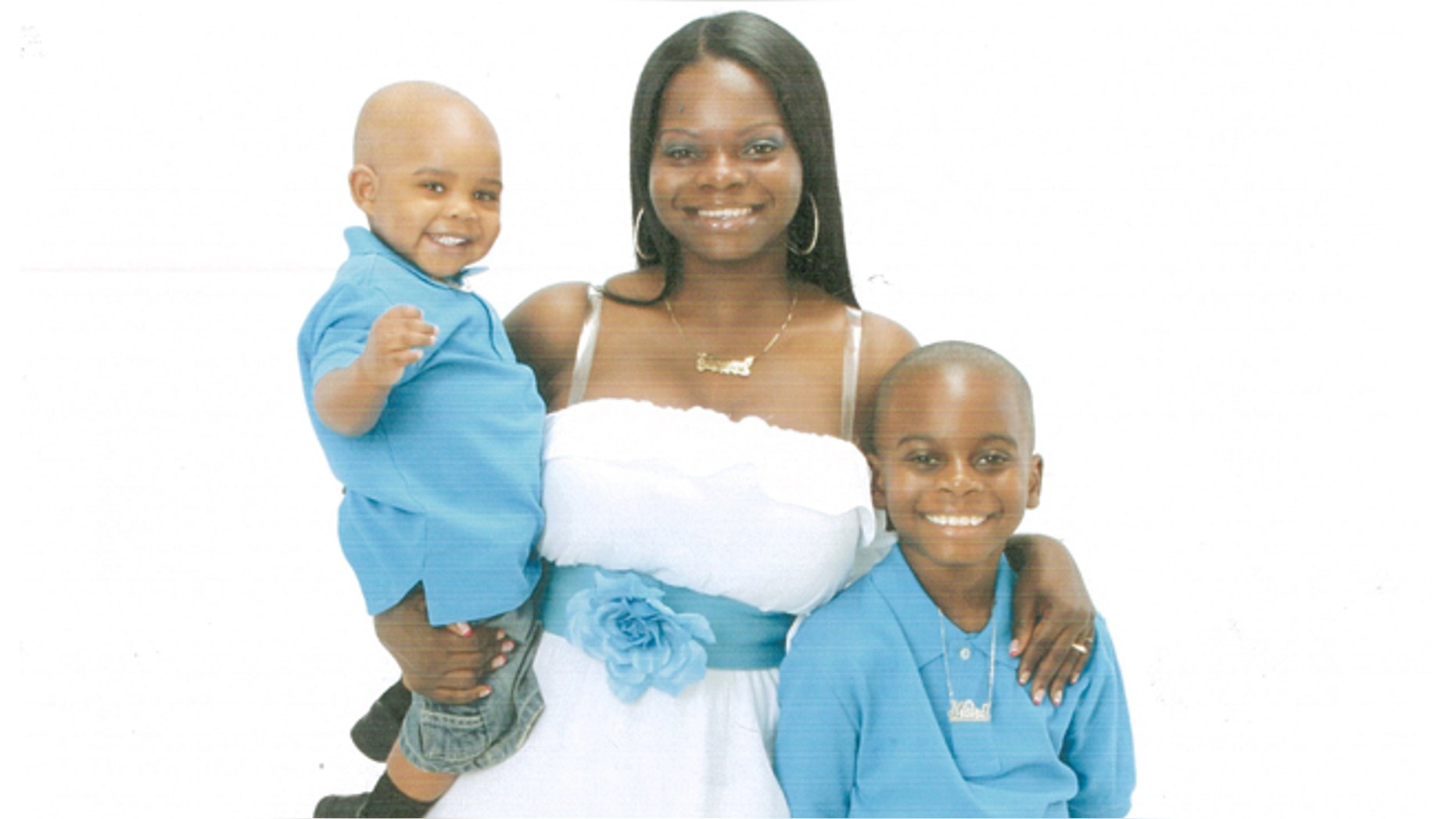 A Philadelphia mother of two is facing three years in prison after she mistakenly entered New Jersey, where she was stopped for a traffic violation and found in possession of a handgun loaded with hollow-point bullets.
Shaneen Allen, 27, was pulled over in New Jersey's Atlantic County after making an unsafe lane change in the early morning hours of Oct. 1. Allen then told the officer that she had the .380 Bersa Thunder handgun, as well as a concealed carry permit for Pennsylvania, unaware that her permit was not transferable to The Garden State.
"The gun charge was not proper to begin with at all," her attorney, Evan Nappen, told FoxNews.com. "She made an honest mistake."
Allen, who has no criminal record, was later charged with unlawful possession of a weapon and possession of hollow-point bullets. If convicted, the illegal possession of the handgun is a second-degree felony punishable by a mandatory minimum sentence of three years in prison.
[pullquote]
"New Jersey's draconian and crazy gun laws gives the judge no discretion here — none," Nappen continued. "You will get three years with no chance of parole if you're convicted of this gun charge. So in the effort of promoting gun control in New Jersey, they've created a situation where very sympathetic people get harmed and turned into the victim by gun laws."
Allen, who could not be reached for comment early Wednesday, had only owned the gun for a week prior to the arrest, Nappen said, and purchased it for her protection after being robbed twice in the past year.
"The officer knew there was a gun there, she was completely honest and open," he continued. "There's no aggravating factors in this case; she's a single mom of two, working in the medical field who was robbed twice and that's what inspired her to get a gun license in the first place."
Despite a lack of a criminal record, Nappen said Allen was not accepted into a diversionary program that would allow her to avoid jail time altogether.
Nappen said Allen's arrest also coincided with a gun buyback program in New Jersey last year that netted more than 10,000 handguns. Individuals who turned in weapons during the "no questions asked" buyback period were paid up to $250 per gun.
John Lott, Jr., president of the Crime Prevention Research Center, said the case was similar to that of Brian Aitken, a New Jersey man whose seven-year prison sentence was eventually commuted by Gov. Chris Christie.
In early 2009, Aitken moved back to New Jersey from Colorado to be closer to his young son and estranged wife. A planned visit with his son was canceled at the last minute and his mother, who was concerned for his safety, called the police. A subsequent search of his car by officers revealed two locked and unloaded handguns in the trunk, both of which were purchased legally in Colorado.
Aitken's father, Larry, told FoxNews.com at the time that he refused to see his son lost in the patchwork of state gun laws throughout the country.
"I don't think there are words yet invented that could characterize the — I guess anger would be one word, but it's a lot deeper than anger," Larry Aitken told FoxNews.com in 2010. "Whatever the word is that's a combination of anger, shock, disbelief, horror and a desire to expose all of this — that's the word."
Lott, meanwhile, said he hopes "something similar" happens in Allen's case, adding that she clearly did not intend to commit any crime.
"These mandatory sentences sometimes create really unfortunate results," Lott continued. "My own academic research indicates that Ms. Allen is the type of person who benefits the most from having permitted concealed handguns: a minority woman who lives in high-crime urban areas. The people who are most likely to be victims of crime are the ones who benefit the most from having a gun for protection. In addition, women benefit much more than men do because they tend to be much weaker physically than their attackers."
Jay McKeen, public information officer for the Atlantic County Prosecutor's Office, said Allen has a pre-trial conference scheduled for Aug. 5. Prosecutor James McClain declined to comment on the matter, McKeen said.