Homes evacuated as fire crews battle wildfires in New Mexico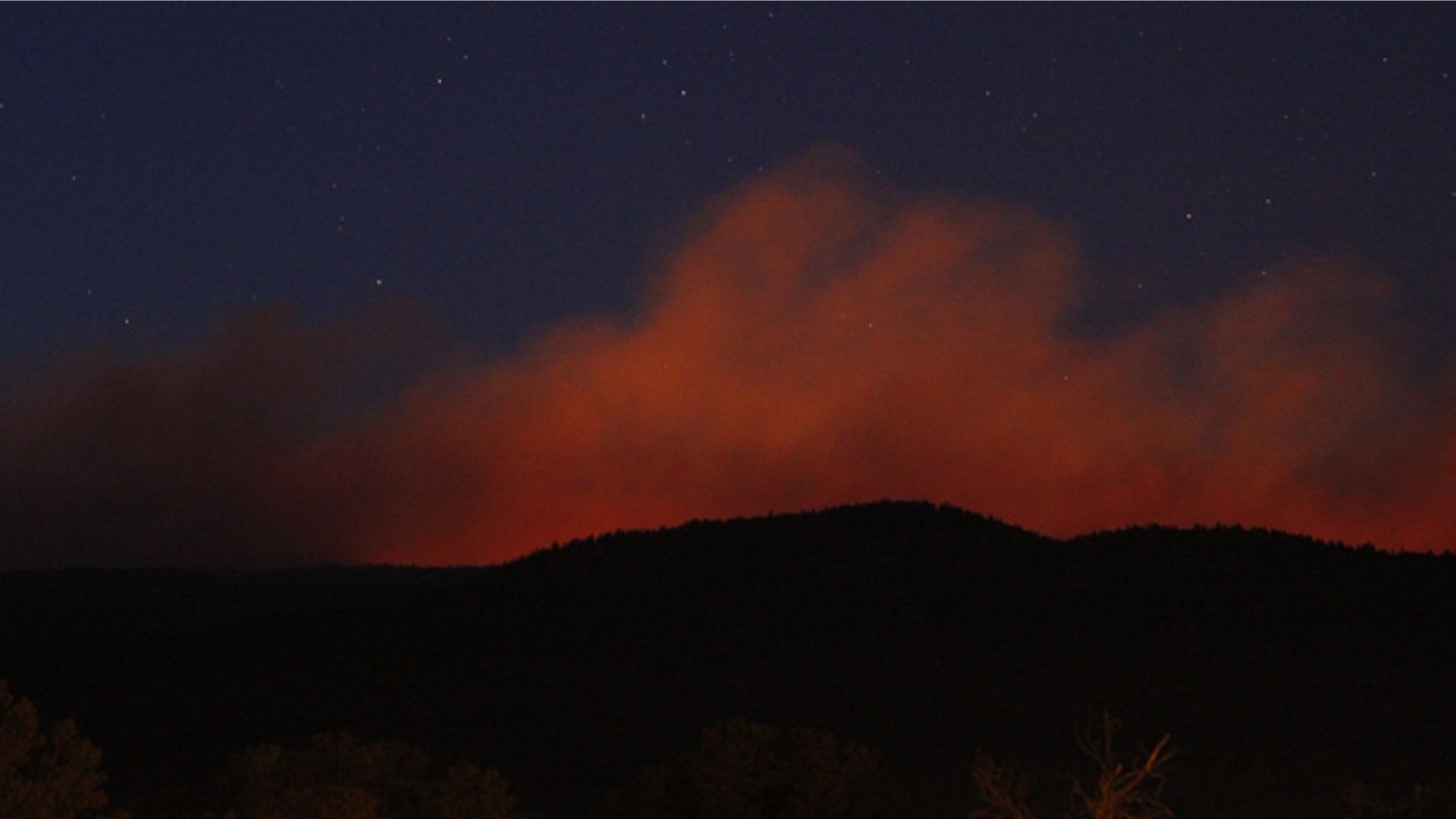 JEMEZ SPRINGS, N.M. – Fire crews are battling a pair of wild blazes in New Mexico that have scorched thousands of acres, spurred evacuation calls for dozens of homes and poured smoke into the touristy state capital.
State officials say the uncontained blaze near Santa Fe grew to 8 square miles Saturday, leaving the city under a blanket of haze. The fire in New Mexico's Santa Fe National Forest is burning just 25 miles from the city.
Meanwhile about 80 miles west, forestry officials say the Thompson Ridge fire near Jemez Springs started had grown to about 1 square mile.
Between 40 and 50 homes in the area were evacuated as around 80 crew members and a helicopter arrived to help fight the blaze.