Homeowners group drops opposition to Boy Scout's American flag project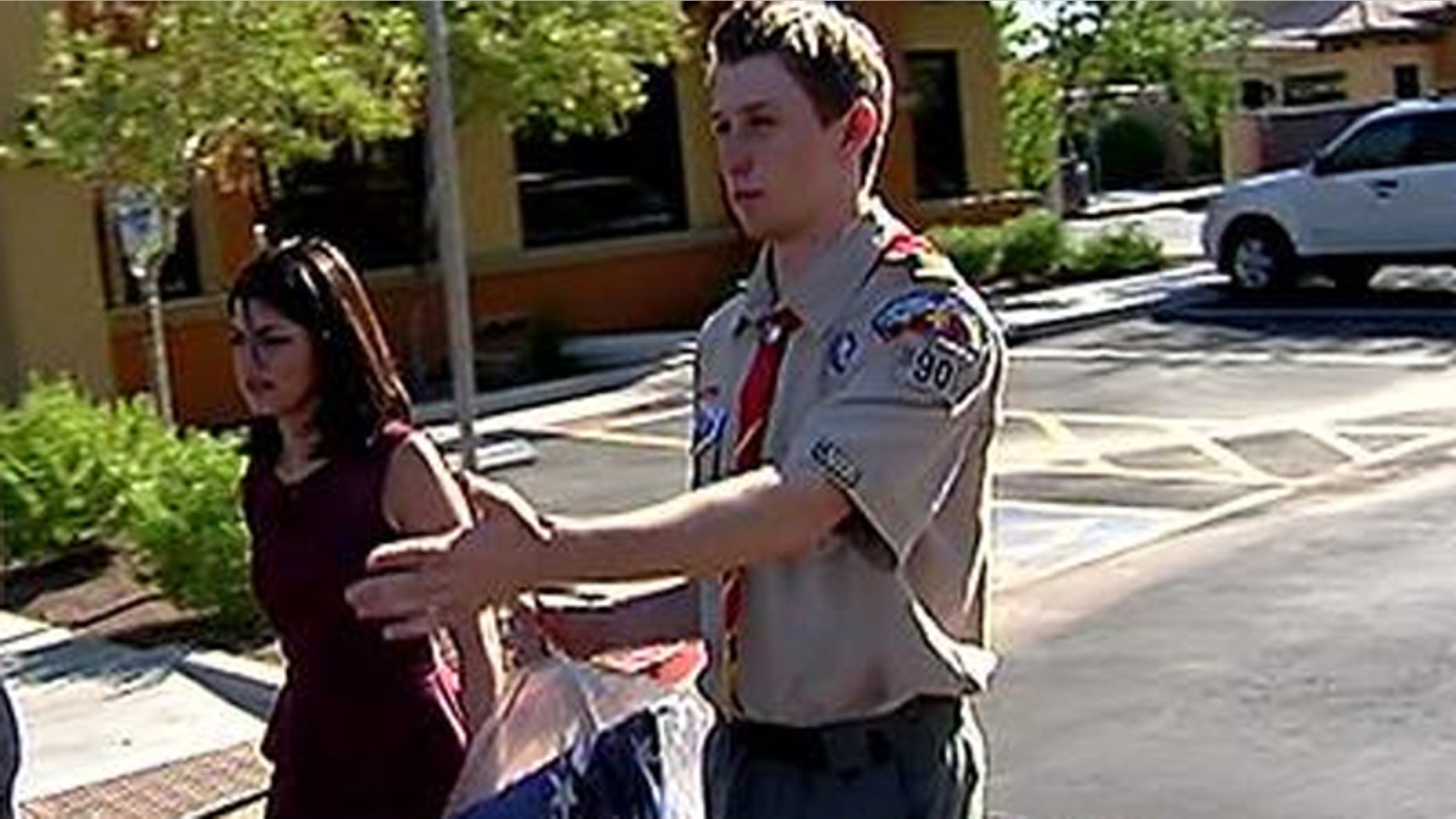 The Arizona condo association that had been blocking a Boy Scout's leadership project to install an American flag pole at his charter school said Thursday that it would allow the project.
Fox10Phoenix.com reported that the Coronado Professional Condominium Association in Avondale abandoned the idea to increase the school's insurance coverage by $650,000 to install the 30-foot pole.
Arizona Agribusiness and Equine Center, the school, said its insurance policy was adequate to install the flag.
Kyle Tucker, the Boy Scout who is required to complete a leadership service project before he's elevated to Eagle Scout, reportedly obtained city permits and secured a willing construction company to complete the task.
"I think it's un-American to not let someone put up a flag pole, especially at their school," the 16-year-old told the station. "It's just not right."
The homeowners association at the Avondale business complex, where the school is located, faced mounting criticism in local reports and from school administrators.
"What a shame that it had to get to all that," Dr. Ramona Ramirez, the school's principal, said. "Just to complete an American project with the Boy Scouts."
The Arizona Republic ran an editorial Wednesday called, "Ban Old Glory? That's a silly power play."
"No humans or animals would be harmed in the course of this small act of patriotism," the editorial said. "The HOA needs to relent. There's no shame in it. No one knows who runs the Coronado Professional Condo Association anyway. So don't take it personally."