Homeowner fills yard with Memorial Day flags, crosses honoring fallen heroes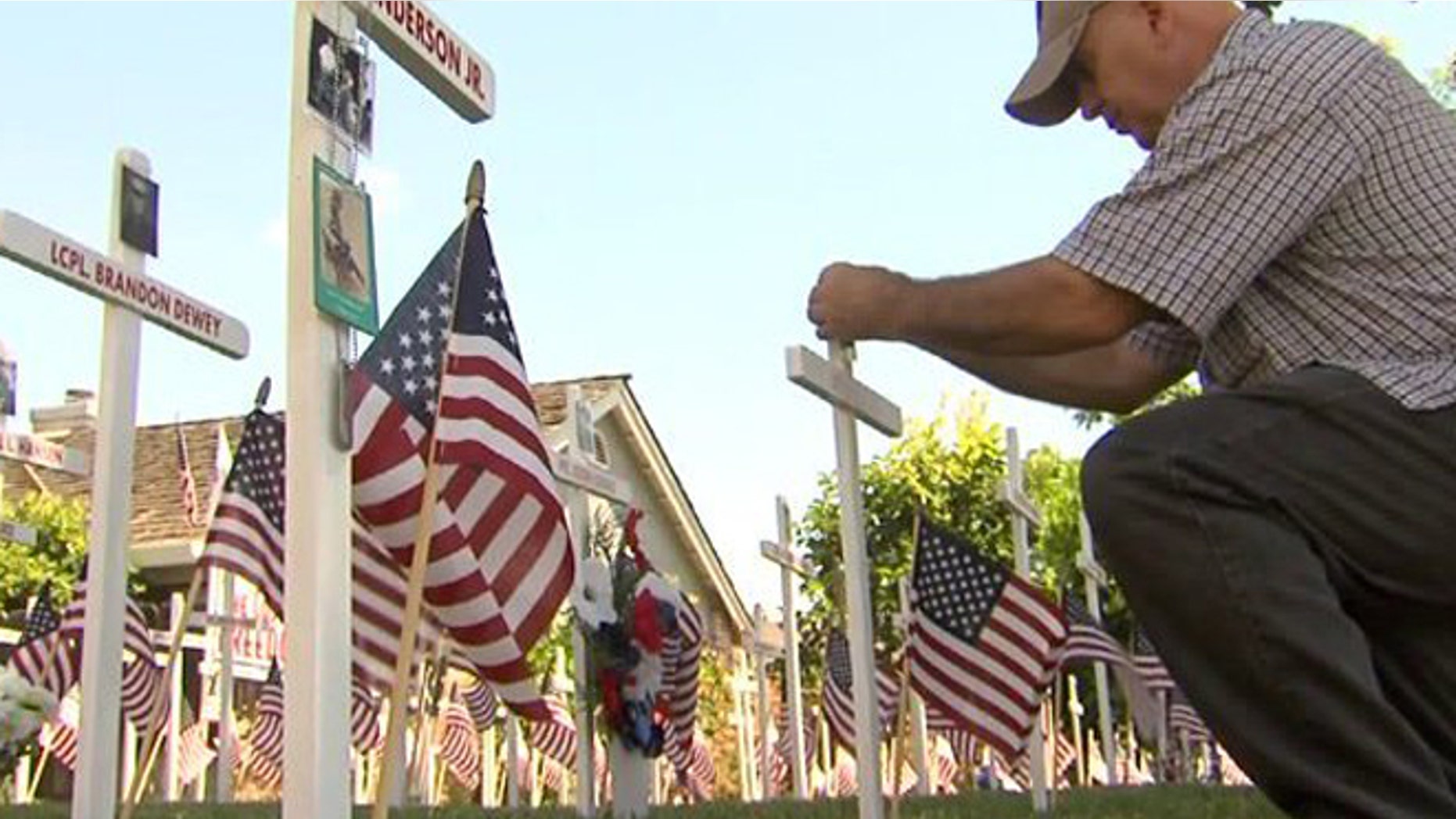 A Central California homeowner is turning his front yard into a fallen heroes memorial for Memorial Day.
Dan Joseph tells tells Fox40 the display in the front yard of his home in Modesto is dedicated to those from the Central Valley who died in Iraq and Afghanistan. He says it is the least he can do to honor their memory.
"I feel saddened, you know for the loss, but I also feel very grateful because it's because of their sacrifice that we are free today," Joseph told Fox40.
There are 55 flags and crosses on display, one for each Central Valley service member who was killed. There's also a big sign that says "Here We Remember the Cost of Freedom."
The memorial has been on display each Memorial Day for the past seven years. Joseph takes it down  the day after Memorial Day.
"We have Memorial Day to remember the awesome sacrifices that men and women have made to keep us free," he told the station.
Visitors have included families of the fallen who have left mementoes, flowers and photographs, he said.