OAKLAND, Calif. – Open-air drug markets, narcotic tourism, rampant theft and lax camping regulation have made Oakland "unlivable," a neighborhood advocate told Fox News.
"Oakland and San Francisco have become the promised land of milk and fentanyl, and people are coming here," Seneca Scott, founder of Neighbors Together Oakland, told Fox News. "People who are homeless in Oakland now typically are not from here. They're drug tourists."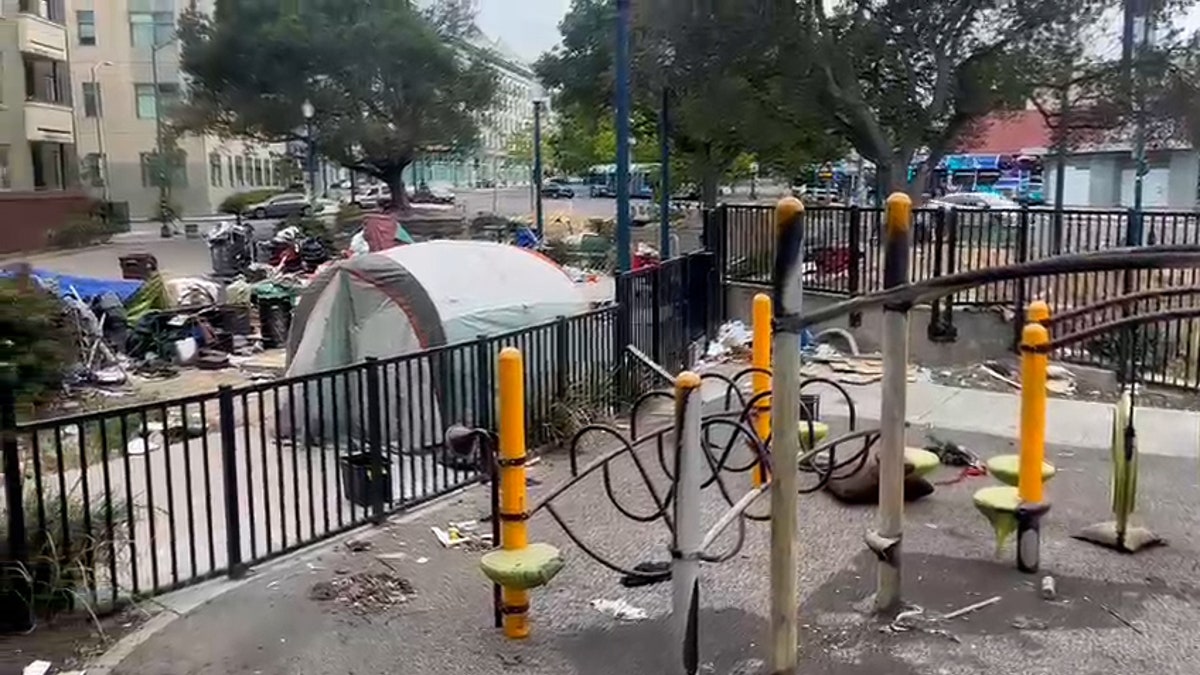 Recently, people have been flocking to "Fentanyl Island" a patch of land between 7th St. and Brush St. in West Oakland which Scott describes as an open-air drug market that is home to dozens of burned-out vehicles. "They're coming here for the safe and easy access to their drug of choice and the ability to also steal to support those habits, because there's no rule of law."
The homeless population in Oakland more than doubled from 2015 to 2022, growing to over 5,000, according to city data. In Alameda County, where Oakland is located, homelessness has similarly ballooned, growing to 9,700 in last year, county data show.
HOW OPEN-AIR DRUG MARKETS, DRUG TOURISM, AND RETAIL THEFT HAVE MADE OAKLAND A POPULAR DESTINATION FOR HOMELESS PEOPLE: 
WATCH MORE FOX NEWS DIGITAL ORIGINALS
"Our homeless crisis has helped deteriorate our property value," Scott said. "If you combine that with the eviction moratorium and other government policies, we have a situation now where the property values of people are plummeting."
An Oakland property manager told Fox News last month that RVs lining the streets around her apartment building appalled potential tenants, making it difficult for her to fill empty units. Fires have also become a major issue in homeless encampments. Last year, one person died after a blaze trapped them in their RV.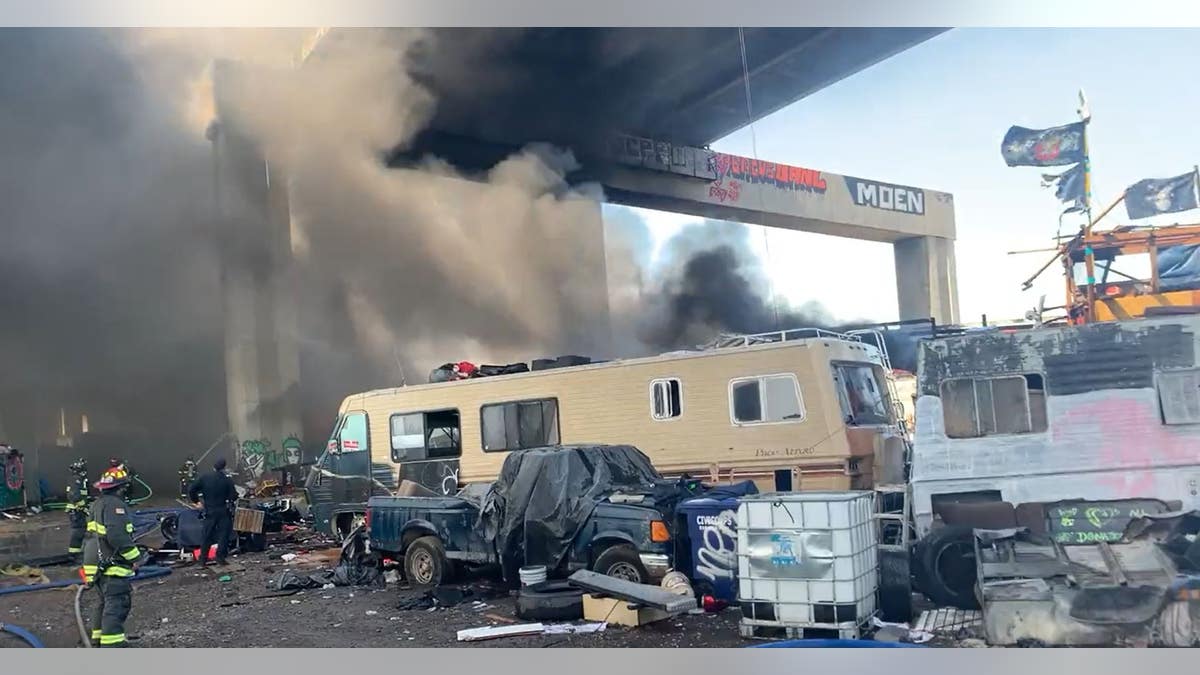 "A big part of Oakland's homeless crisis are open-air drug markets and our permissiveness of RV parking and basically anything goes for selling drugs," Scott told Fox News. "It's created unlivable situations."
'NO RULE OF LAW': DEFUND MOVEMENT IN THIS TOWN WAS A 'DISMAL FAILURE' THAT LEAD TO MORE CRIME AND LAWLESSNESS
Residents believe homelessness is Oakland's most urgent problem, with 36% saying it should be the top priority for the 2023-2024 budget, according to a survey of 1,270 locals. The same poll found that 63% disapproved of the job the city government is doing.
California Gov. Gavin Newsom's office sent a letter to Oakland officials last year calling their handling of encampments was "simply unacceptable."
WELCOME TO FENTANYL ISLAND WHERE HOMELESSNESS DOUBLED IN LESS THAN A DECADE:
Despite the city's picturesque weather and skilled labor force, "you have a situation of homelessness that's exploded," Scott told Fox News. "It's creating a very untenable situation when it comes to our ability to have a healthy and thriving business community."
CLICK HERE TO GET THE FOX NEWS APP
"We have people who would love to invest in Oakland," Scott said. "But as long as … our neo-progressive are in charge, who seem hell-bent on this policy, no one is going to come here."
To watch the full interview with Scott, click here.
Ramiro Vargas contributed to the accompanying video