Homeless people found living in California storm drains after large fire
A large fire in the storm drain of a suburban Southern California neighborhood Saturday was the latest sign of the ongoing homeless crisis rocking the West Coast.
The blaze in Spring Valley, located just east of San Diego, took about three hours to put out and was started by a homeless camp living in storm drains, according to officials.
"The smoke was actually to the bottom of the concrete and we had to treat it like a structure fire," San Miguel Fire District spokesman Steve Moran told FOX5 San Diego. "We were afraid they are going to get entangled and trapped. It adds more risk to the job."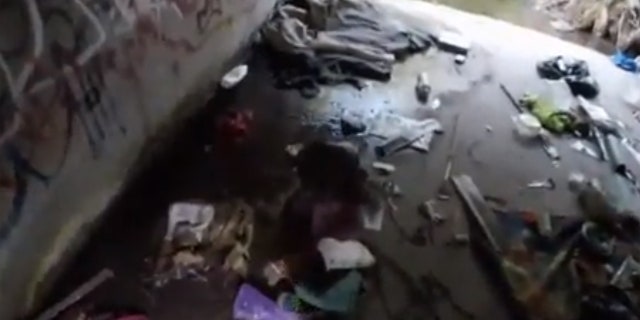 The growing encampment has transformed the concrete space off Goodland Lakes Park into one littered with trash, which can be fuel for any fire that breaks out.
Neighbors told FOX5 they've seen 8-to-10 people jump over a fence into the drainage area in the last year, camping out for days at a time.
COLUMBIA SPORTSWEAR MAY CLOSE PORTLAND OFFICE OVER DEATH THREATS, PUBLIC DEFECATION BY HOMELESS PEOPLE
The subterranean encampment is also causing some neighbors to feel anxious for their own safety.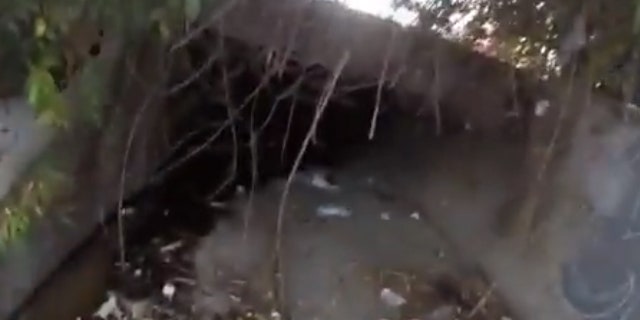 "I do, but we got a pit bull and I got my two sons right now with me," one woman who did not wished to be identified told FOX5 when asked if she was scared for her family.
Fire officials have previously responded to the area for reports for small fires. Officials suspect people are stealing copper wire, burning the insulation off and turning it in for money, according to Moran.
The fire spokesman said while Spring Valley has had homeless people before, he's "never seen it like this."
HOMELESS PEOPLE DEFECATING ON LA STREETS FUELS HORROR HEPATITIS OUTBREAK, AS CITY FAULTED
"It's an explosion of this homeless issue," said Moran. "It's like squeezing the toothpaste tube. You know you squeeze them out of downtown and then they come out into these areas."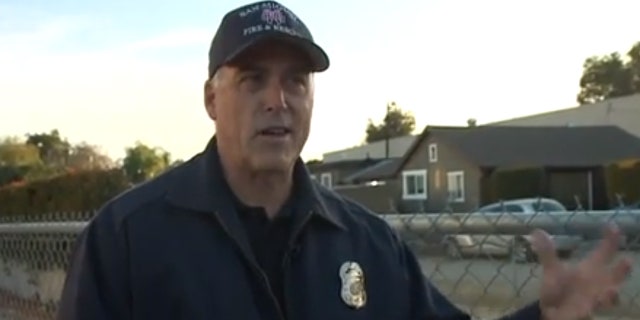 The San Diego area in particular has been dealing with a deadly side effect from the homeless crisis. The city now scrubs its sidewalks with bleach to counter defecating vagrants that unleashed a deadly hepatitis A outbreak that's spread to other cities and forced California to declare a state of emergency last month.
So far, 20 people, mostly homeless. have died in the past year due to the outbreak.
The rising numbers of homeless people has also forced cities and counties to spend millions - in some cases billions - in a search for solutions.
The Associated Press contributed to this report.