Homeless family of 4 found dead in parked van in Southern California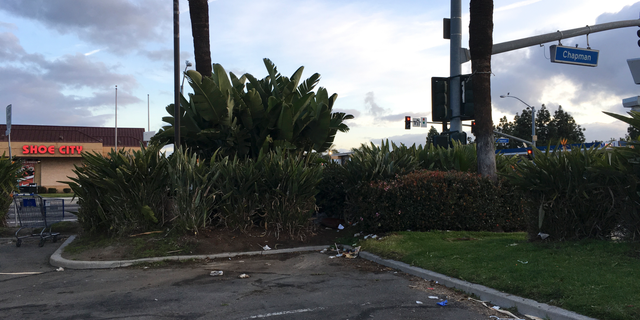 Southern California police are investigating after an 8-month-old infant, her 2-year-old sister and their parents were found dead in a parked van that was their home.
Local media report the homeless family was found dead Thursday night in the Los Angeles suburb of Garden Grove of accidental carbon monoxide poisoning. Foul play was not suspected.
"The way the car was backed into the parking stall, the rear of the vehicle is right up on the grass so there's a chance that there wasn't enough ventilation to get that exhaust vented from the vehicle and that could have led back into the car while they were sleeping," Garden Grove Police Lt. Carl Whitney told KTLA-TV.
The van had been in the same spot outside a CVS drug store for several days, the station reported.
On Friday the Orange County Coroner's office identified the man as Phunyouphone Kanyavong, 41. Authorities said they believe they know the identities of the others but will not release their names until they are confirmed through DNA and fingerprints
KABC-TV reported the woman was 20. She was Kanyavong's girlfriend.
Police checked out the van in response to a report of a foul odor. The engine was not running.
The windows were covered with blankets and a sunshade, the station reported.
The baby boy and the girl were in their pajamas.
"Detectives spoke with several witnesses and learned the victims had been living in the van in the general vicinity--often sleeping inside their vehicle at nearby parks and business shopping centers," police said in a news release.
A clerk at the CVS store declined to comment early Friday. The strip mall — which also has a tea house, shoe store, pizza shop and mobile phone retailer — is located at a busy intersection in the city of 175,000 people about 30 miles southeast of Los Angeles.
The Associated Press contributed to this report.