Home run catch leads to Colo. family's ejection from ballpark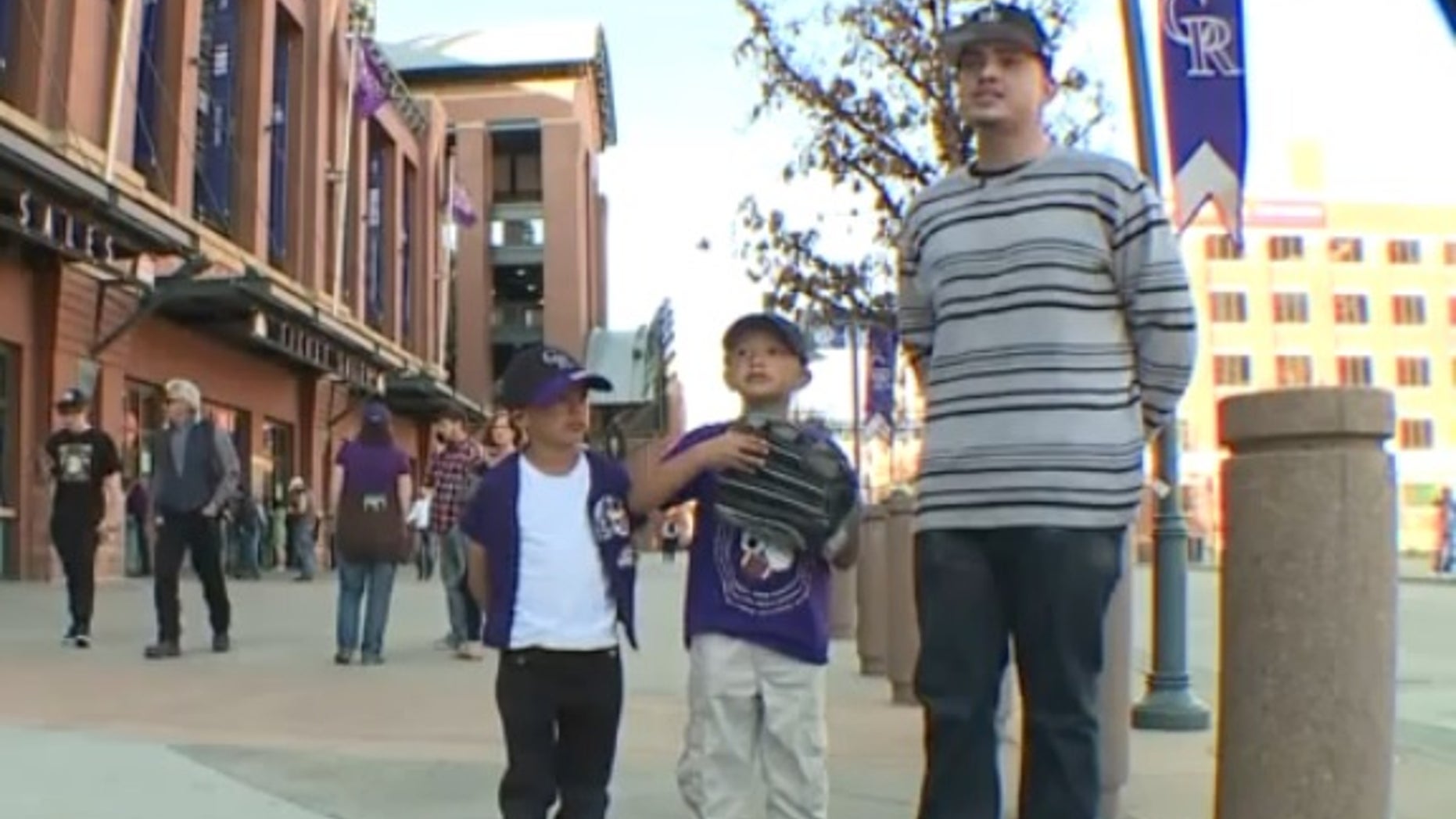 A Colorado Rockies fan said his young stepsons were thrilled when he caught a home run ball Tuesday, but moments later, security was escorting them out of the park.
Brandon Sanchez had thrown the ball back, which is against the rules at Coors Field. He said he had no idea the rule existed.
The two boys, ages 6 and 7, "just started shaking and crying" when security approached, Sanchez told Fox 31. They asked the whole family, including his wife, to leave.
Sanchez said he was hoping to catch a home run ball from rookie phenom Trevor Story. So when the San Francisco Giants' Trevor Brown knocked one into the outfield seats, Sanchez figured he'd just toss it back onto the field.
He said it was the boys' first time at a major league game. It was part of a reward for their good behavior at school, he told KCNC.
They'll keep going to ball games, though. Next time, Sanchez says if they catch any home run ball, they'll just hold on to it, instead of learning their lesson the hard way.
The Rockies told KCNC the policy had been in place since Coors Field opened.
It's not the only ballpark with such a rule. A fan was nearly kicked out of Nationals Park in 2011 for doing the same thing, The Washington Post reported.