Home invasion murderer on death row found unresponsive in Connecticut cell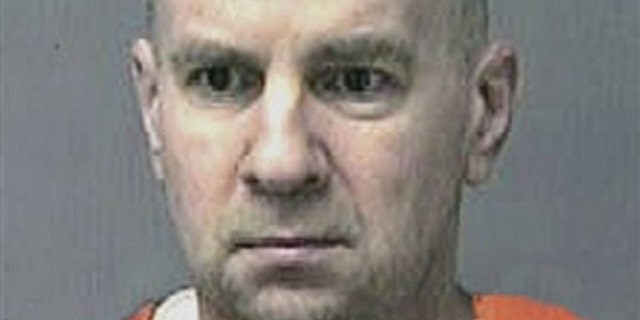 NEWYou can now listen to Fox News articles!
SOMERS, Conn. – One of two men sentenced to death for a 2007 deadly home invasion in Connecticut is in stable condition after being found unresponsive in his cell, authorities say.
Steven Hayes, 50, and an accomplice, Joshua Komisarjevsky, 33, were convicted of murdering Jennifer Hawke-Petit and her daughters, Hayley, 17, and Michaela, 11, in their Cheshire home on July 23, 2007. The pair, who spotted Hawke-Petit at a supermarket before following her home, were both sentenced to death.
Tom Ullmann, Hayes' attorney, told the New Haven Register he was told Hayes attempted suicide, but declined to indicate who told him.
"I think he's under oppressive conditions," Ullmann told the newspaper. "I'm not surprised that he's been driven to this state."
Hayes, according to Connecticut Department of Corrections officials, was found at about 9:35 a.m. Monday by a staff member on routine duties. He was the only inmate in his cell at the time.
"Correctional and medical staff immediately initiated emergency and lifesaving measures," a press release reads. "The inmate was transported via ambulance to a local area hospital for further treatment."
Department spokesman Andrius Banevicius told the New Haven Register he could not provide additional information due to an ongoing investigation.
In early 2010, Hayes was found unconscious in his prison cell after overdosing on prescription medication as his trial began. Hayes later testified he had frequently attempted suicide. He also told The Hartford Courant in 2012 that he planned to end his own life by eating oysters, to which he's allergic. He said he also fabricated claims in letters that he killed as many as 17 people in a bid to ultimately trade information for food, including oysters.
Hayes and Komisarjevsky, both convicted burglars, spotted Hawke-Petit and Michaela at a local grocery store, followed them and later broke into their home. Komisarjevsky beat Dr. William Petit, the only survivor, with a baseball bat, and Hayes later went with Hawke-Petit to a bank and forced her to withdraw $15,000.
Authorities said Hayley and Michaela were tied to their beds. Komisarjevsky sexually assaulted Michaela, and Hayes sexually assaulted and strangled Hawke-Petit. The two girls died from smoke inhalation after Komisarjevsky and Hayes set the house on fire and fled before crashing into police cruisers and being arrested.
Hayes said he and Komisarjevsky were going to leave after he returned from the bank with Hawke-Petit. But then, he said, Komisarjevsky told him that he sexually assaulted Michaela.
"I started to lose it," Hayes told The Associated Press last year. "Then I looked out the window and saw an unmarked police car. And I just snapped."
Hayes said what happened next, including his assaulting Hawke-Petit, "wasn't who I am."
"I wasn't thinking right; I don't know what I was thinking. It was so unlike me. I'd never done anything like that," he said.
Both Hayes and Komisarjevsky have blamed each other for escalating the brutal crime.
At the Northern Correctional Institution in Somers, Hayes told the Register he can't stop thinking about the murders. Hayes also said he no longer thinks about ending his life.
"I realize now I've got to live with this pain," Hayes said in 2013. "It's something I'm supposed to live with."
The Associated Press contributed to this report.