Home evacuated for California wildfires raided by thief, cops say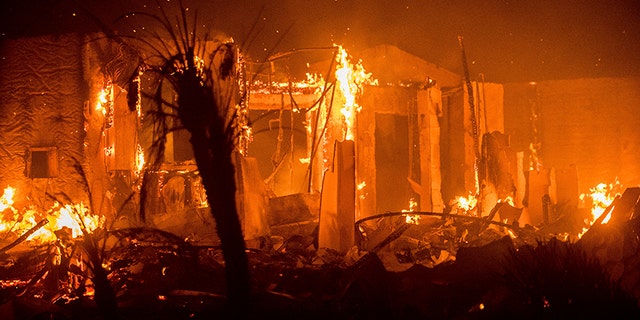 NEWYou can now listen to Fox News articles!
A California woman caught rummaging through a home in an evacuated community that's under siege from one of the state's ongoing wildfires was arrested Saturday on suspicion of burglary, officials said.
The San Diego County Sheriff's Office said a real estate agent called Saturday afternoon to report a suspicious person inside a home for sale in Bonsall, north of San Diego.
Officers sent to the scene determined Sacheen Silvercloud had illegally entered the home and placed several items from the house inside her car, the Times of San Diego reported.
A resident of the neighborhood later told police the woman didn't live at the home, said Lt. Mark Ryan of the San Diego County Sheriff's Office.
Silvercloud was taken into custody Sunday and sent to the Vista Detention Facility on suspicion of burglary during a state of emergency. The 43-year-old also faces charges of possession of drug paraphernalia and driving under the influence, the Times of San Diego reported.
Jail records showed Silvercloud was being held in lieu of $56,000 bail.
As of Tuesday morning, the Lilac Fire, which has been impacting Bonsall, was 4,100 acres in size and 90 percent contained, according to Cal Fire.