Holocaust survivor pulled from car stuck on tracks before freight train hits
The quick actions of a group of good Samaritans in South Florida Tuesday helped save a 93-year-old Holocaust survivor whose vehicle became stuck on a train track.
Henry Flescher told WSVN he made a wrong turn, taking the curve too fast "because it's very dark there" and his wheels became stuck on a track.
The 93-year-old soon realized a freight train was barreling toward him.
"And then the train is coming, and I couldn't get out," Flescher said.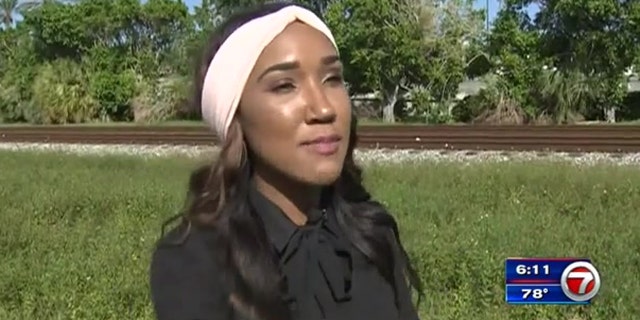 Natalie Grant told WSVN she was sitting in her car nearby and took out her iPhone to start recording as a group of people went to help Flescher.
Video captured on her phone shows the train approaching Flescher's car and then the deafening sound of crunching metal is heard.
"I definitely think God was looking out. I just think it wasn't his time yet. He still has more work to do on Earth."
"It was literally about one or two minutes before he was pulled out of the car that the train came," Grant said. "It was definitely a miracle that he was pulled out in time, and definitely a miracle for me as well that I didn't get my car damaged."
Miami-Dade Fire Rescue transported the 93-year-old to an area hospital, where he was evaluated and released, according to WSVN.
Flescher, who survived internment at multiple concentration camps during World War II and shared his experience in 2016 in a heartbreaking Reddit AMA, thanked those who came to his rescue.
"I'm a survivor so far. I've survived a lot of things," he said. "I'm very active, thank God. I'm doing things, and it pays back."
Grant said the outcome of the close call was a sign from a higher power.
"I definitely think God was looking out," she told WSVN. "I just think it wasn't his time yet. He still has more work to do on Earth."