Hofstra student, armed suspect killed during home invasion, police say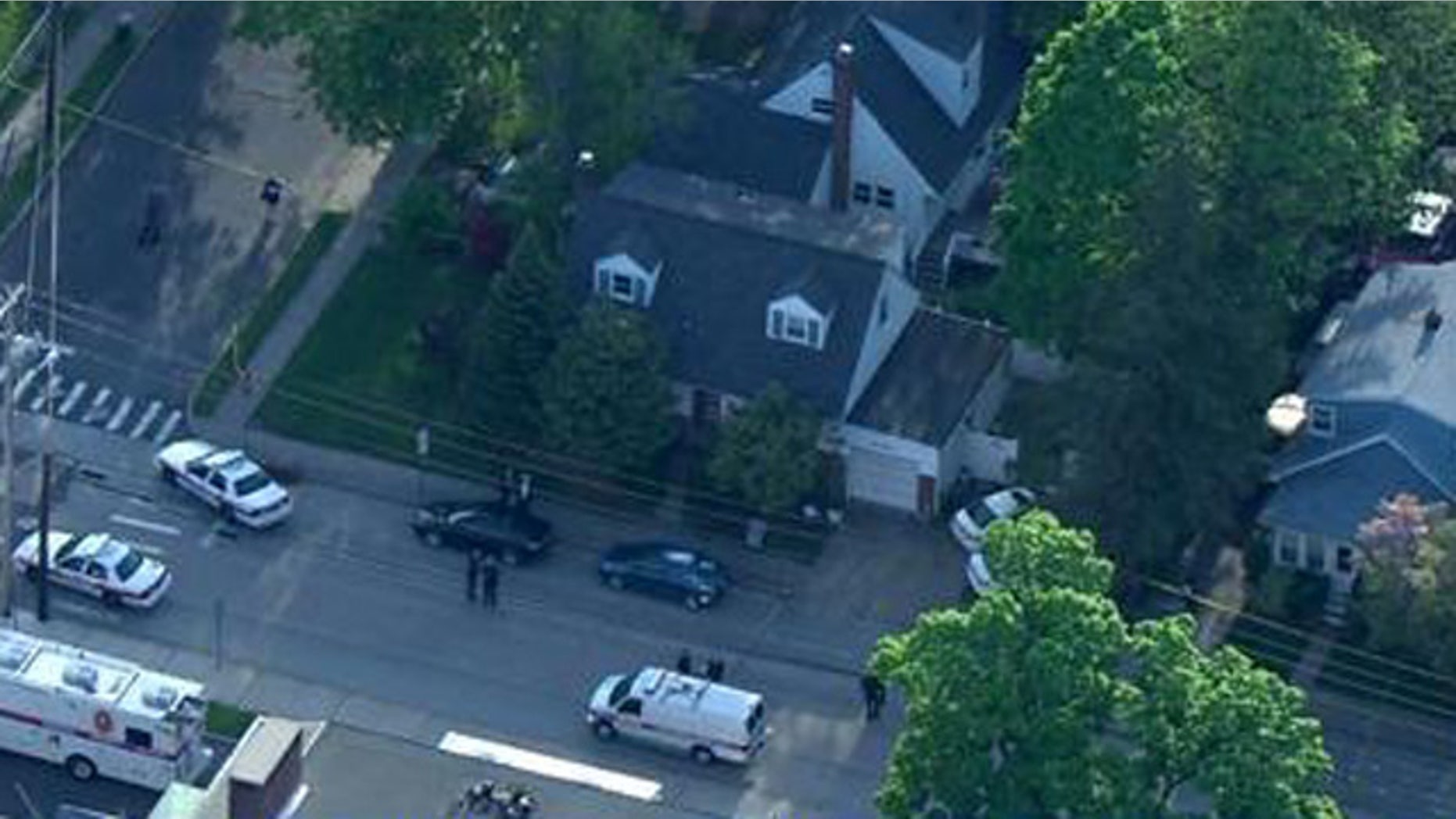 Police say a Hofstra University student and an armed suspect were fatally shot during a break-in at a Long Island home.
Nassau County Deputy Inspector Kenneth Lack says a man with a ski mask forced his way into the sorority house at 213 California Ave. in Uniondale at 2:30 a.m. Friday. Three females and one male were in the house.
The suspect allowed one of the women to leave the house reportedly to go to an ATM. The woman then immediately called 911 from near an ATM.
Lack says police arrived 2:29 a.m. at which time the shooting occurred. He says the suspect and one female victim were killed.
The victim has been identified as a 21-year-old junior, MyFoxNy.com reported. Her twin sister was also in the home but was unharmed. The victim is from Westchester County.
Police say it is unclear as to who shot who, but that the gun shots rang out when police arrived at the scene.
Lack says police have applied for a search warrant for the sorority house the women shared.
Police have not released the identity of the suspect or details on his motive.
The house is located next to Hofstra campus, and students could be seen crying near the scene.
"Today is the last day of finals and this should be a happy day on campus; but it's not," Hofstra freshman Scott Aharoni, of Great Next said as he passed through the area. "It's really sad."
A neighbor, Victoria Dehel (deel), says she heard the "awful" sound of a woman shrieking, followed by loud bangs. At first she ignored it, figuring it was from rowdy students coming home from a bar.
"It didn't sound good at all," Dehel said. "I turned to my boyfriend and I said, 'I think someone just got murdered.' It was awful."
The university sent a text alert to notify students and staff.
"While our hearts are laden with grief, this weekend's commencement ceremonies will go on as scheduled," Hofstra President Stuart Rabinowtiz said in a statement. "The accomplishments of our graduates must be recognized, and together our community will heat ald find the strength to move forward."
Click for more from MyFoxNY.com.
The Associated Press contributed to this report.