High School Basketball Star Killed Outside 'Sweet 16' Party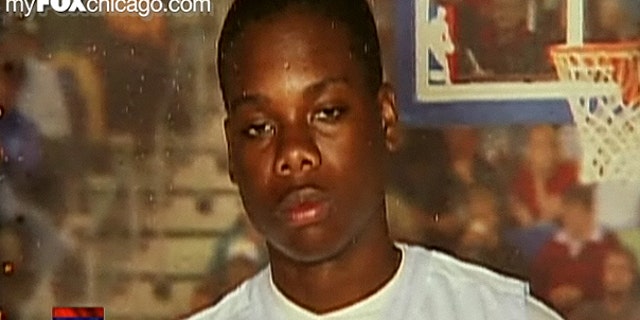 A star high school basketball player was killed Sunday and a second teen injured in a shooting after a "sweet 16" birthday party in Illinois.
Ryan Royall was struck at least once in the back by stray bullets from a group of people fighting as he was preparing to get in his car, witnesses said.
Police were called to the Ho-Chunk Sports and Expo Center just before 1:00 a.m., where they found two teens shot, a Lynwood police release stated.
The standout basketball player from Hillcrest High School was taken to Franciscan St. Margaret mercy Health Care in Dyer, Ind., where he was pronounced dead, Deputy Coroner Pam Nauracy said.
After an autopsy Sunday morning, Royall's death was ruled a homicide, Nauracy said.
Another teen was taken to the hospital after being shot in the leg.
The party was attended by 300-500 guests.
Hillcrest coast Don Houston said the 17-year-old was expected to be one of his top players this year.
"Ryan was one of my leading players, an all-conference guy. Just a tough kid on the court," Houston told the Chicago Sun-Times.
Royall helped the Hillcrest High School basketball team go 3-0 at a tournament Saturday. Houston said they were set to play in the championship bracket Sunday.
The whole team convened at the teen's mother's house Sunday afternoon.
"We're just doing the best we can to keep her spirits up," Houston told the Chicago Sun-Times.
Royall's aunt, Valerie Dixson, told MyFoxChicago that her nephew was dedicated to his friends, his family and his basketball team.
"I have challenged his basketball team that every freethrow is his, every freethrow is in his honor," Dixson told MyFoxChicago. "Because that's all Ryan did, he played ball."
Authorities are currently interviewing witnesses, but so far there are no suspects and no arrests.
NewsCore contributed to this report.
Click here for more on this tragic shooting from MyFoxChicago.com