Hernandez cousin to plead in contempt case; prosecutors won't ask prison as she battles cancer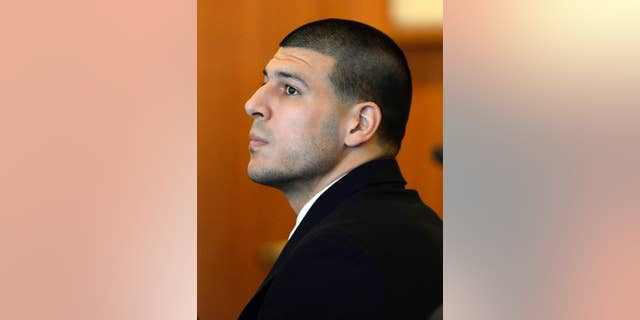 NEWYou can now listen to Fox News articles!
FALL RIVER, Mass. – A cousin of ex-New England Patriots star Aaron Hernandez is expected to plead guilty to a criminal contempt charge in his 2013 murder case.
Thirty-eight-year-old Tanya Singleton of Bristol, Connecticut, is due in court on Tuesday. She refused to testify before a grand jury that indicted Hernandez on a murder charge in the killing of semi-pro football player Odin Lloyd.
Hernandez has pleaded not guilty in that case and in the 2012 killings of two men in Boston.
Prosecutors are recommending probation and home confinement for Singleton. She has been undergoing treatment for a breast cancer recurrence. Her attorney said prison time in prison likely would hasten her death.
Prosecutors say Singleton deliberately thwarted their investigation despite being granted immunity. Her attorney says she chose family loyalty.