Helen DeVos, Michigan philanthropist, dead at 90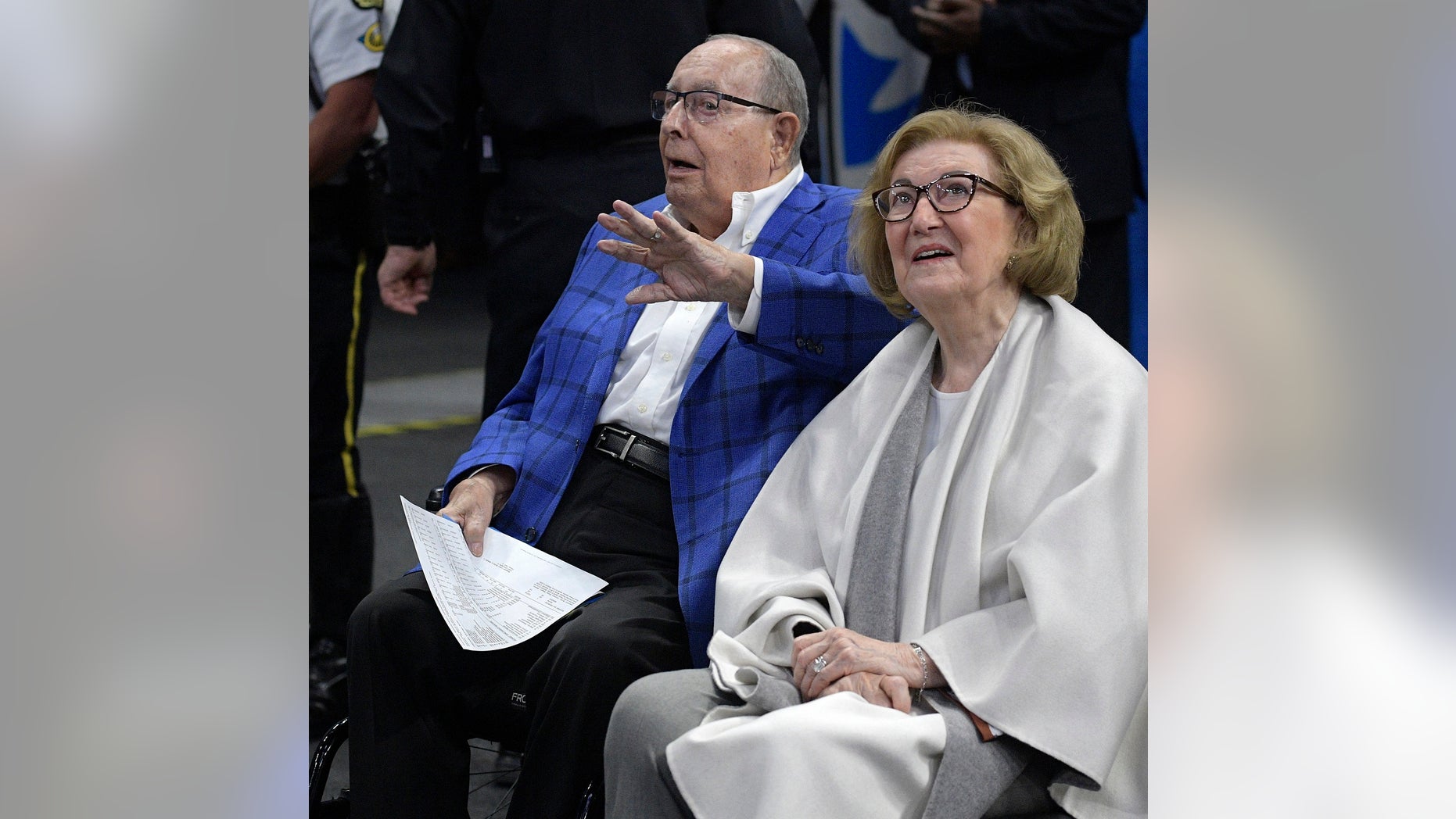 Michigan philanthropist Helen J. DeVos, known for her support of children's health, Christian education and the arts, died Wednesday. She was 90.
DeVos died of complications from a stroke following a recent diagnosis of myeloid leukemia, her family said Thursday. She was the wife of Rich DeVos, who co-founded direct-sales company Amway and owns NBA team the Orlando Magic. Her son, Richard Marvin "Dick" DeVos is married to U.S. Education Secretary Betsy DeVos.
"We will never forget her unfailing love, strength and devotion that were truly the heart of our family," Rich DeVos and other family members said in a statement.
MICHIGAN MAN BANNED FROM OPEN-CASKET FUNERALS AFTER LOOTING A CORPSE
Helen DeVos was born in 1927 in Grand Rapids, Mich., where a children's hospital is named after her. She married her husband in 1953 and devoted most of her time to volunteering and leadership. DeVos lent much of her support to her and husband's charity, the Richard and Helen DeVos Foundation. The foundation contributed to an array of causes, including Christian churches and ministries.
"Her steadfast commitment to helping others can be seen every day in many ways, but particularly as families are cared for during some of their most challenging times at the Helen DeVos Children's Hospital," Michigan Gov. Rick Snyder said in a statement.
Besides her family's contributions to numerous colleges and universities, the DeVos' were also big political donors, including to Republican presidential candidates.
MICHIGAN UNIVERSITY OFFERING FIRST-EVER DEGREE IN MARIJUANA STUDIES 
MLive reported the DeVos family has given more than $1.2 billion to causes over the years. She was given a number of awards for her philanthropy, including the American Red Cross Circle of Humanitarians Award in 2005.
Her son Doug said DeVos' most "cherished roles" were being a mother and grandmother.
"I think her view of a grandmother is to really support the parents. I don't know that she stops being a mom - in a very gracious, very supportive way," Doug DeVos said.
Funeral arrangements were pending Thursday.
The Associated Press contributed to this report.