Heavy rain, strong storms and High Heat across the U.S.
Tropical moisture continues to linger across the Mississippi River Valley to the Appalachians and Mid-Atlantic. Heavy downpours/flash flooding will is possible over the next few days.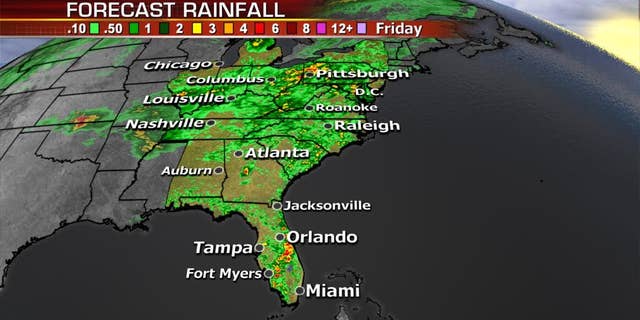 NEWYou can now listen to Fox News articles!


We're watching 2 separate systems that will bring the threat for strong to severe storms including the potential for large hail, damaging winds and isolated tornadoes. One area stretches from the Northern Rockies into northwestern North Dakota, and the other from the Mid-Mississippi River Valley into the Ohio River Valley.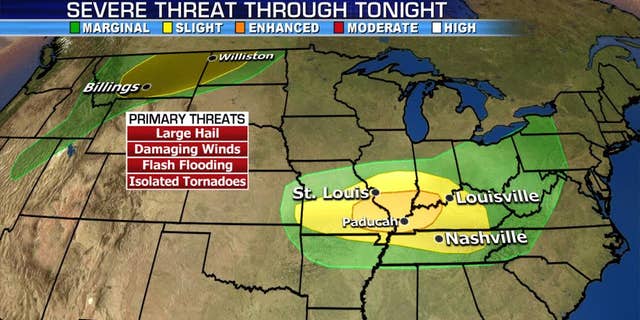 Meanwhile, temperatures across the Plains will continue heating up through Friday, then return to near average by Sunday.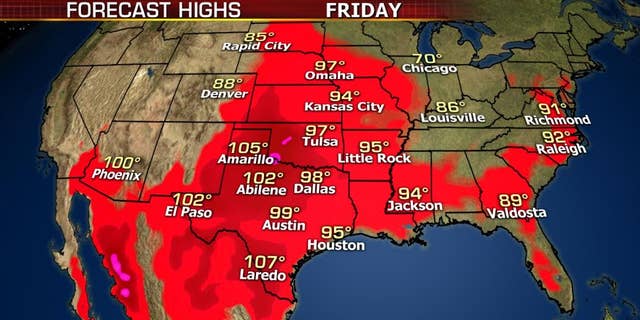 Here's a look at the rest of the Nation's Forecast: