Harvard University's high-stakes affirmative action case heads to federal court
Harvard University is fighting accusations that its admissions office racially discriminated against Asian-American students in a high-stakes affirmative action case in federal court on Monday.
The Ivy League school is going head-to-head against Students for Fair Admission (SFFA), an organization founded by an anti-affirmative action activist who sued Harvard in 2014, in a closely watched case that could influence the use of race as a factor in college admissions decisions. Opening statements began  Monday in the non-jury trial before U.S. District Judge Allison Burroughs in Boston
"What's at stake is the poisonous tribalism that colleges have been spreading into the world at-large that is tearing this world apart," political commentator Heather Mac Donald told "Fox & Friends" Monday morning. "Harvard, like every other college, requires Asians to meet a much higher standard of academic qualifications to get in and admits blacks and Hispanic students with much lower qualifications on the assumption that somehow race is the most important thing about you."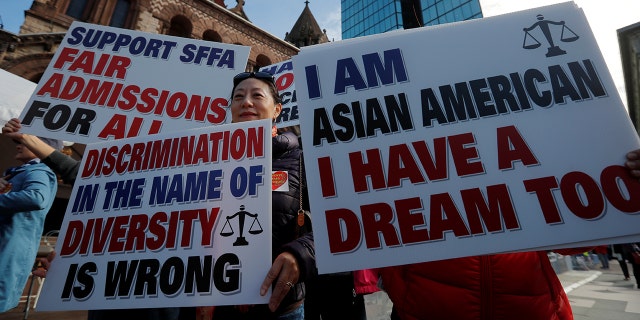 SFFA, headed by Edward Blum, claims Harvard illegally engages in "racial balancing," artificially limiting the number of Asian-American students, according to court papers.
Blum contends, despite having the best academic records, Asian-American applicants suffer the lowest admission rate among any race, as well as unfairly receiving the lowest score of any group on a subjective "personal" rating assigned by Harvard admissions officials.
Harvard has denied the accusations and called the lawsuit "politically motivated." It argued it threatens "the ability of colleges and universities across the country to create the diverse communities essential to their educational missions and the success of their students."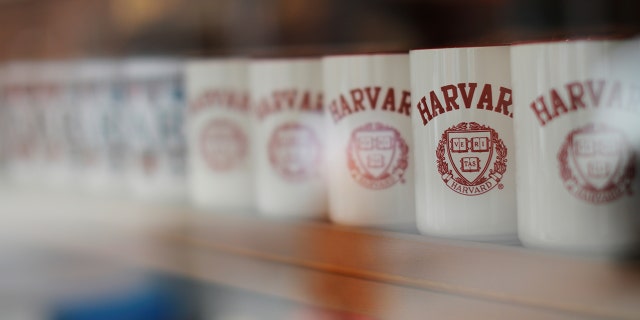 Harvard believes its campus diversity is at stake and says it couldn't achieve a rich mix of students without considering race. Its leaders also believe the suit threatens the flexibility that other courts have granted schools to build the type of student population that's best for their own campus.
Last week, in a letter to the campus community, Harvard President Lawrence Bacow said the lawsuit has the potential to divide the Ivy League school and alumni network, but said he believes the evidence will be on their side.
"Let me be unequivocal: The College's admissions process does not discriminate against anybody," Bacow wrote. "The Supreme Court has twice ruled on this issue and has held up our admissions process as an exemplar of how, in seeking to achieve a diverse student body, race may enter the process as one factor among many in consideration."
He added Harvard would be a "dull place" without race-based consideration in admissions, and the school argues it would hurt its "diversity-related educational objectives" and standard of excellence.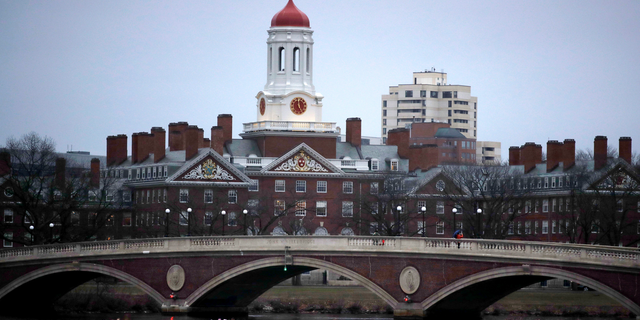 The group's suit demands that Harvard make admissions decisions without any knowledge of students' race, and it asks for a broader ruling that the use of race in education is a civil rights violation.
Thang Diep, an Asian-American refugee from Vietnam, released his marked-up Harvard application to testify in support of the Cambridge, Mass. university in court. He also spoke at a counter "Defend Diversity" rally Sunday.
"My stance on affirmative action is a general reminder to the rest of America—and especially to Edward Blum—that I, along with so many other Asian-Americans, refuse to be tools of white supremacy, and that we stand in alliance with all communities of color," Diep said.
On the other side, supporters at the "Rally for the American Dream: Equal Education Rights for All" held signs that said, "I am Asian-American, I have a dream too" and "Discrimination in the name of diversity is wrong."
Despite the outcome of the trial, both sides are expected to appeal the decision.
The lawsuit, backed by the Trump administration, could give the newly cemented five-member conservative majority a chance to rule on affirmative action if the case makes it to the Supreme Court.
The Associated Press contributed to this report.