Harvard faces DOJ probe over its affirmative-action policies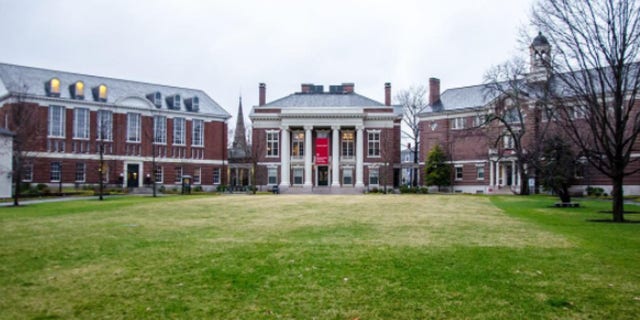 The U.S. Department of Justice has opened an investigation into the use of race in Harvard University's admissions practices and has accused the university of failing to cooperate with the probe, according to documents reviewed by The Wall Street Journal.
The Justice Department is investigating complaints that formed the basis of a federal civil lawsuit filed in 2014 in Boston, according to the documents. That suit alleges Harvard intentionally discriminates against Asian-Americans by limiting the number of Asian students who are admitted.
The lawsuit, brought by a nonprofit called Students for Fair Admissions, said the practices violate federal civil-rights law and asks a federal judge to prohibit Harvard from using race as a factor in future undergraduate admissions decisions. The suit is pending.
The Justice Department, whose Civil Rights Division is conducting the investigation into similar allegations, said in a letter to Harvard's lawyers, dated Nov. 17 and reviewed by the Journal, that the school was being investigated under Title VI of the Civil Rights Act of 1964, which bars discrimination on the basis of race, color and national origin for organizations that receive federal funding. The letter also said the school had failed to comply with a Nov. 2 deadline to provide documents related to the university's admissions policies and practices.
The department told Harvard it "may file a lawsuit" to enforce compliance if Harvard doesn't hand over the documents by a new deadline of Dec. 1, according to a separate letter dated Nov. 17 from John M. Gore, the acting assistant attorney general for the Civil Rights Division. The department wrote that the materials requested by the Justice Department have already been provided by Harvard to the plaintiffs in the lawsuit.
The documents confirm the existence of an investigation that the Justice Department in August indicated it would pursue and suggest that Harvard has challenged the authority of the department's Civil Rights Division to conduct it.
Harvard has previously said its admissions process is consistent with the legal precedents set over the past 40 years by the Supreme Court, which have allowed universities to consider race as a factor in admissions to obtain the benefits of a diverse student body.
Seth Waxman, a partner at WilmerHale, the law firm representing Harvard, said Monday night that Harvard had no comment on the matter.
Justice Department spokesman Devin O'Malley said: "The Department of Justice takes seriously any potential violation of an individual's civil and constitutional rights."
Click for more from The Wall Street Journal