Hartford plane crash: Student pilot deliberately downed aircraft, police say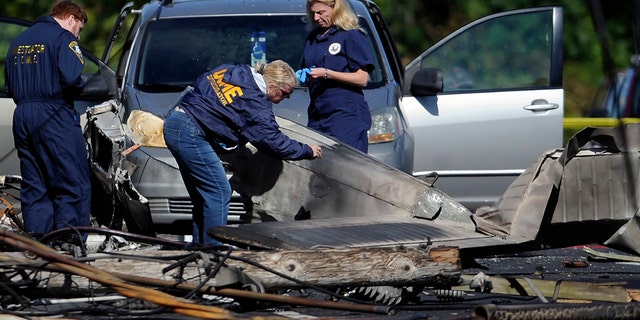 The student pilot of a small plane that crashed in Connecticut last October deliberately took down the aircraft after disobeying his instructor and getting in a fight with him, police and media reports revealed.
East Hartford police reports disclosed Tuesday support media stories from months ago. An Associated Press story from the day after the crash said the instructor couldn't regain control of the plane from the student and the crash appeared to have been a suicide.
MISSISSIPPI SMALL PLANE CRASH KILLS PILOT AND PASSENGER
The student, Feras Freitekh of Jordan, died in the October 2016 crash. The instructor was injured.
In an interview from his hospital bed, Arian Prevalla told authorities that his student wasn't taking the flight lesson seriously, Fox 61 reported. Prevalla said Freitekh was goofing off behind the controls – joking and laughing, blurting out things that didn't make sense and rambling about how he didn't want to be a pilot but his mother wanted him to fly.
Prevalla said he ordered Freitekh to give up the controls, yet he refused. While trying to wrestle the controls from him, the plane flipped and crashed in East Hartford. Witnesses told police they saw the plane hit power lines before slamming into the pavement in front of a minivan carrying four people, Fox 61 reported.
His friends say he didn't intentionally crash, according to The Associated Press.
The Associated Press contributed to this report.