Hall of Fame NFL player Tony Dorsett diagnosed with brain disease with concussion link, report says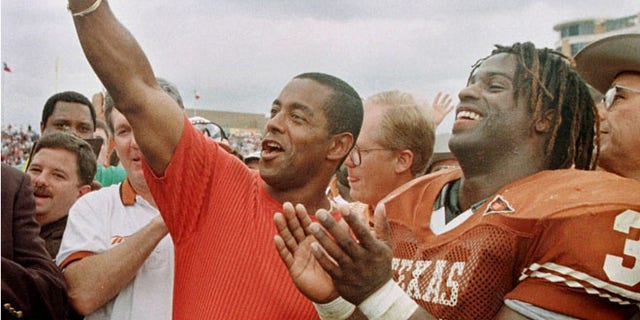 Hall of Famer Tony Dorsett confirmed he has been diagnosed with signs of chronic traumatic encephalopathy, the degenerative brain disease that has been linked to concussions and the suicides of former football players.
Dorsett's condition was revealed by doctors on ESPN's "Outside the Lines" on Wednesday, as were the diagnoses of fellow Hall of Famer Joe DeLamielleure and former All-Pro Leonard Marshall. Dorsett called in to ESPN's "Dan LeBatard Is Highly Questionable" show and talked about what he's going through, saying "My quality of living has changed drastically and it deteriorates every day."
[pullquote]
"I've thought about crazy stuff, sort of like, 'Why do I need to continue going through this?'" he said. "I'm too smart of a person, I like to think, to take my life, but it's crossed my mind."
Dorsett, 59, opened up about his experiences with concussions last year in an interview with The Associated Press.
He described a helmet-to-helmet shot that knocked him out cold in the second quarter of a 1984Cowboys-Eagles game, the hardest hit he ever took during his NFL career.
''It was like a freight train hitting a Volkswagen,'' he said.
''Did they know it was a concussion?'' he asked. ''They thought I was half-dead.''
Click for more from FoxSports.com