Gym teacher accused of assaulting student who refused to stand for Pledge of Allegiance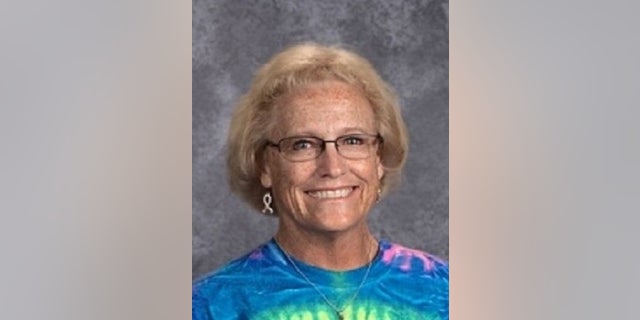 A middle school physical education teacher allegedly assaulted a student on Thursday for apparently refusing to stand for the Pledge of Allegiance, police said.
Karen Smith was placed on paid administrative leave from Angevine Middle School in Lafayette, Colo., this week after police were called in to investigate an alleged assault on a male student, Principal Mike Medina said in a statement.
The nature of the assault is not known.
The Lafayette Police Department said they were investigating what Smith did to "make the child stand," FOX 31 reported.
OFFICER FATALLY SHOT IN COLORADO IDENTIFIED; MANHUNT UNDERWAY FOR TWO SUSPECTS
Medina said in a statement that he could not discuss details of the incident but confirmed the school was working with police. He also said a substitute teacher would fill in for Smith.
FOX 31 reported the department was still conducting interviews and gathering information on the alleged incident.
DRONES REPORTEDLY USED IN COLORADO MANHUNT FOR SUSPECT WHO KILLED OFFICER
The Boulder Valley School District has a policy allowing students to decide if they want to stand or sit during the Pledge of Allegiance.
It was not immediately clear if any disciplinary action would be taken against Smith.
Parents told CBS Denver that the incident appeared to be "blown out of proportion."