Guy in Cookie Monster costume stabbed in Times Square brawl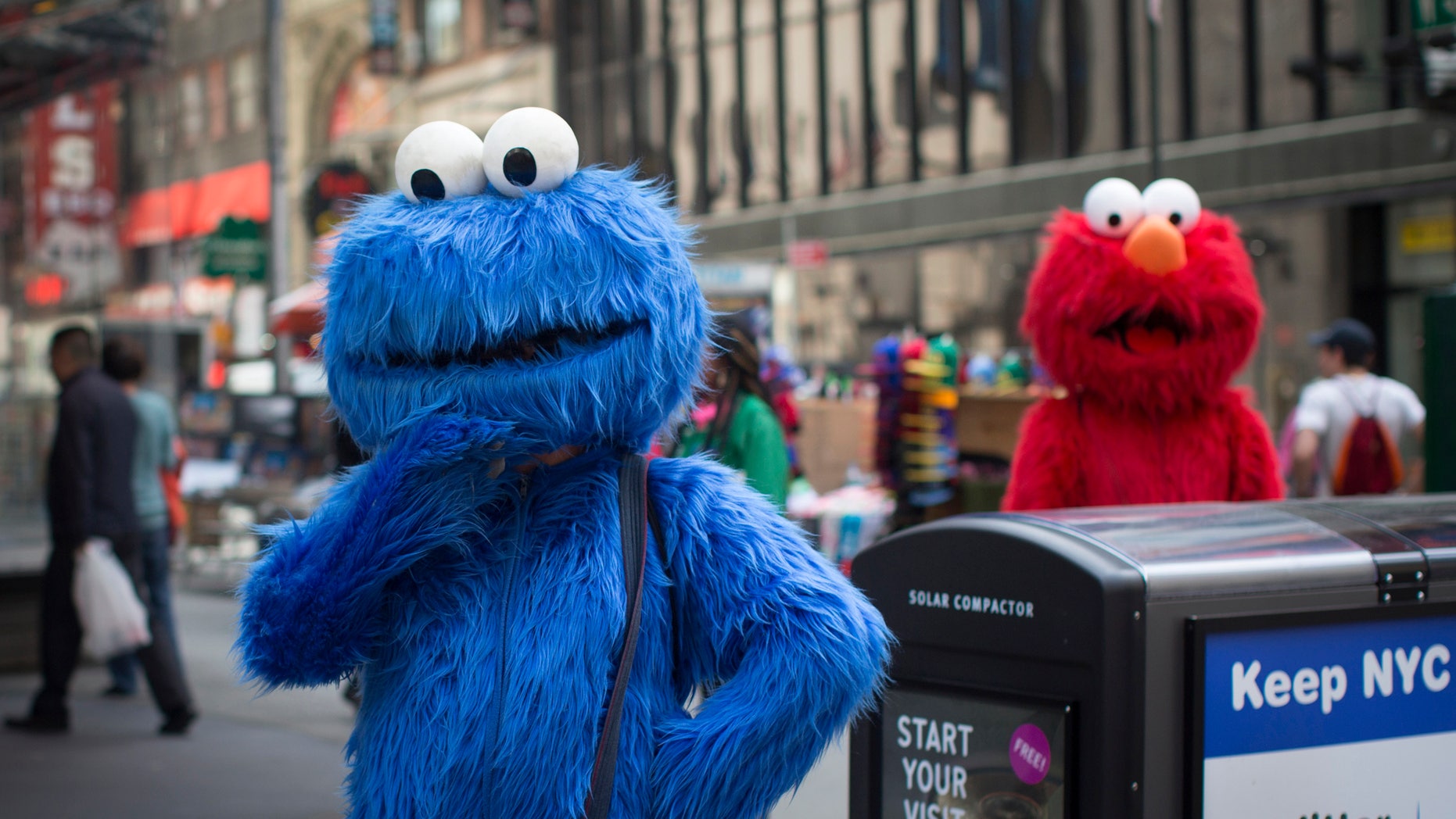 A man clad in a Cookie Monster costume was stabbed Saturday night in Midtown when he intervened in a fight between a man wearing a Tuskegee Airman ensemble and a man dressed as an American Indian, police sources said.
Muppet-sheathed Christopher Ramos, 24, was knifed in the back by the unnamed aviator, who had been arguing with the insensitively-adorned partier over the offensive costume, the source said.
After proclaiming he was "offended" by the get-up, the 30-year-old airman whipped a knife out of his boot and lodged it in the back of the friendly cookie-fiend around 6:00p.m., Ramos told cops.
The cast of characters – some of whom were part of the gaggle that gather in Times Square seeking tips for photos – collided outside of 218 west 50th Street, the sources said.