Group complains judge who called rapist 'good man' is biased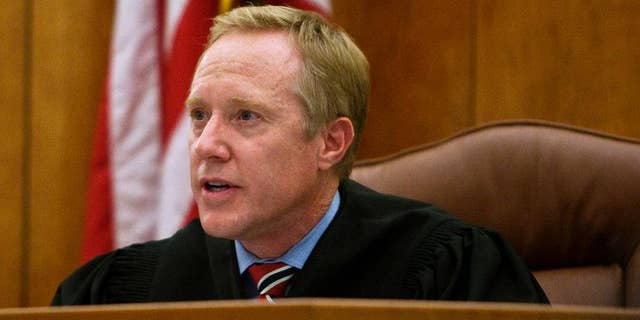 NEWYou can now listen to Fox News articles!
SALT LAKE CITY – A gay rights group has filed an official complaint saying a Utah judge who called a convicted rapist a "good man" during sentencing treated him favorably because he was a Mormon bishop.
Mark Lawrence of Restore our Humanity says the group sent the complaint Thursday to the state Judicial Conduct Commission, which can recommend the Utah Supreme Court reprimand or remove Judge Thomas Low.
Another judicial oversight commission received dozens of complaints, but it doesn't have the same power.
Low said last week "great men sometimes do bad things" as he sentenced former Mormon bishop Keith Robert Vallejo to five years to life in prison for forcible sexual abuse and object rape.
The complaint says Low's remarks illustrate a bias toward members of the faith.
The judge attended Brigham Young University, where almost all students are Mormon, but it isn't clear if he's a church member.