Grand theft avocado: 3 arrested in $300K California theft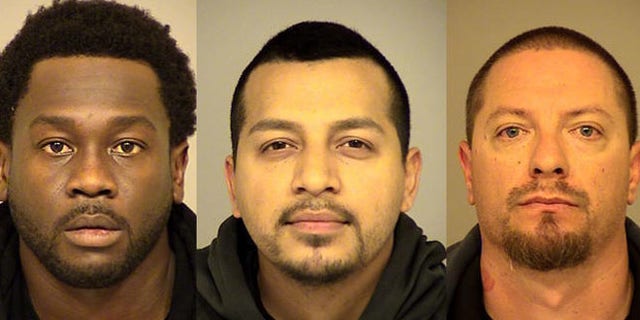 NEWYou can now listen to Fox News articles!
That's a lot of Guacamole dip.
Three California men are behind bars on grand theft avocado charges.
They are accused of selling $300,000 worth of avocados without authorization from a ripening facility where they worked, according to the Ventura County Sheriff's Department.
Joseph Valenzuela, 38, Carlos Chavez, 28, and Rahim Leblanc, 30, are being held on $250,000 bail each. They were arrested Wednesday.
The sheriff's guac cops began investigating the men in May after getting a tip that they were conducting unauthorized cash sales of avocados from a Mission Produce plant in the city of Oxnard.
"It looks like they were skimmed off the top and sold separately," Sgt. John Franchi of the Ventura County Sheriff's Department told NBC Los Angeles.
It was unclear whether the suspects have attorneys.
The Associated Press contributed to this report.