Governor issues state of emergency after tornado hits Kansas town, injuring at least 9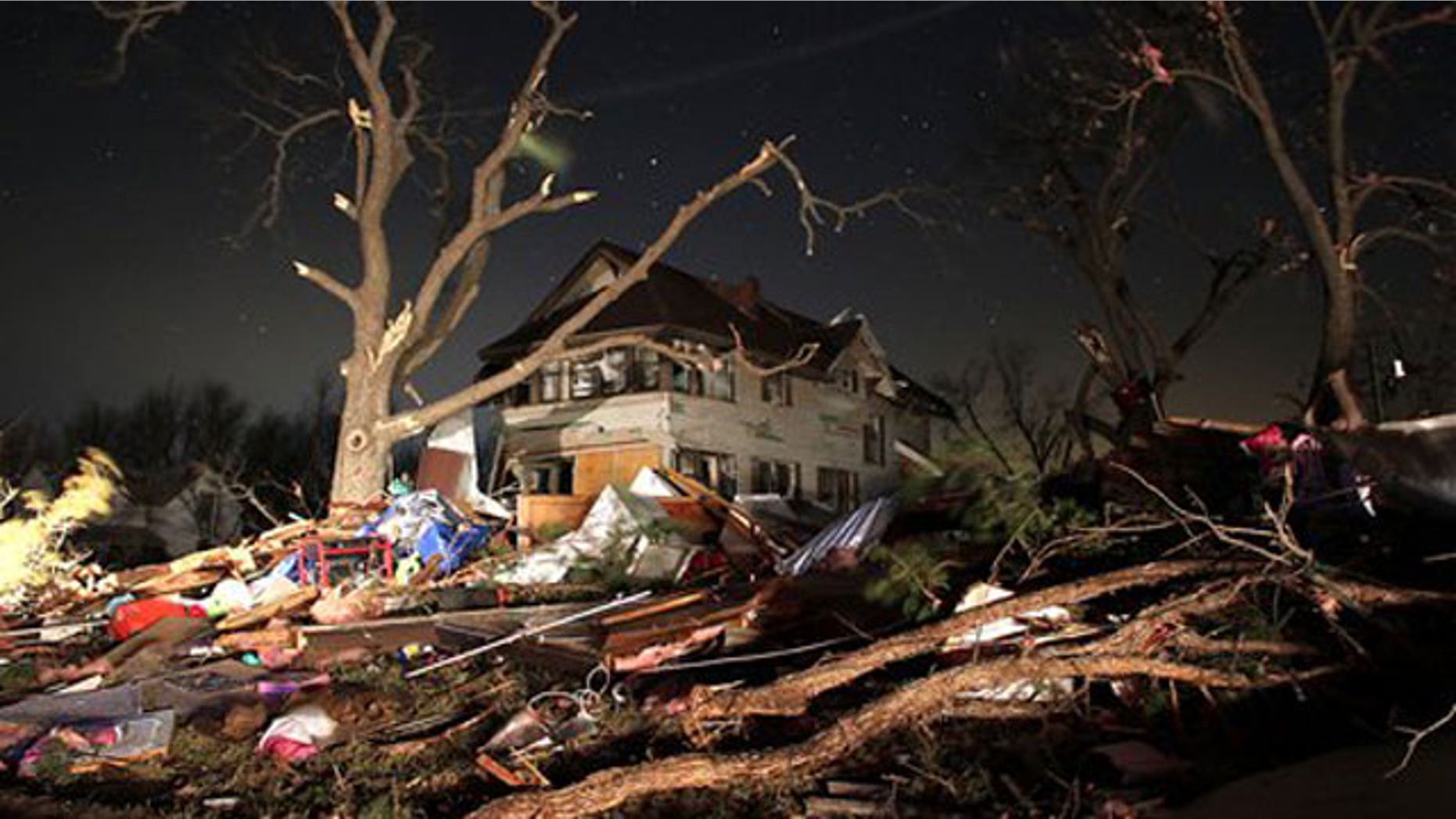 HUTCHINSON, Kan. – At least 9 are injured after a small Kansas town was hit by a tornado Tuesday night, Fox affiliate KTMJ reports.
Kansas Gov. Sam Brownback declared a state of emergency after the tornado struck Harveyville, Kansas, a town of about 240 people.
The storm was part of a powerful storm system that pounded the state's midsection.
The declaration covers Wabaunsee County, southwest of Topeka. A news release from the governor's office said one person was critically injured and "a number of homes" and a church were damaged, and trees and power lines were down.
The sheriff of Wabaunsee County told KTMJ the town was 40-60 percent destroyed. One person was reportedly airlifted to the hospital and at least 8 others were injured.
Earlier, the National Weather Service reported brief tornado touchdowns southwest of Hutchinson.
Elsewhere in central Kansas, trained spotters and law enforcement reported hail the size of golf balls and winds estimated at 70 mph Tuesday night north of Hillsboro in Marion County.
The Associated Press contributed to this report.