Gov. Walker: Students in Wisconsin who appear to be giving Nazi salute are 'idiots'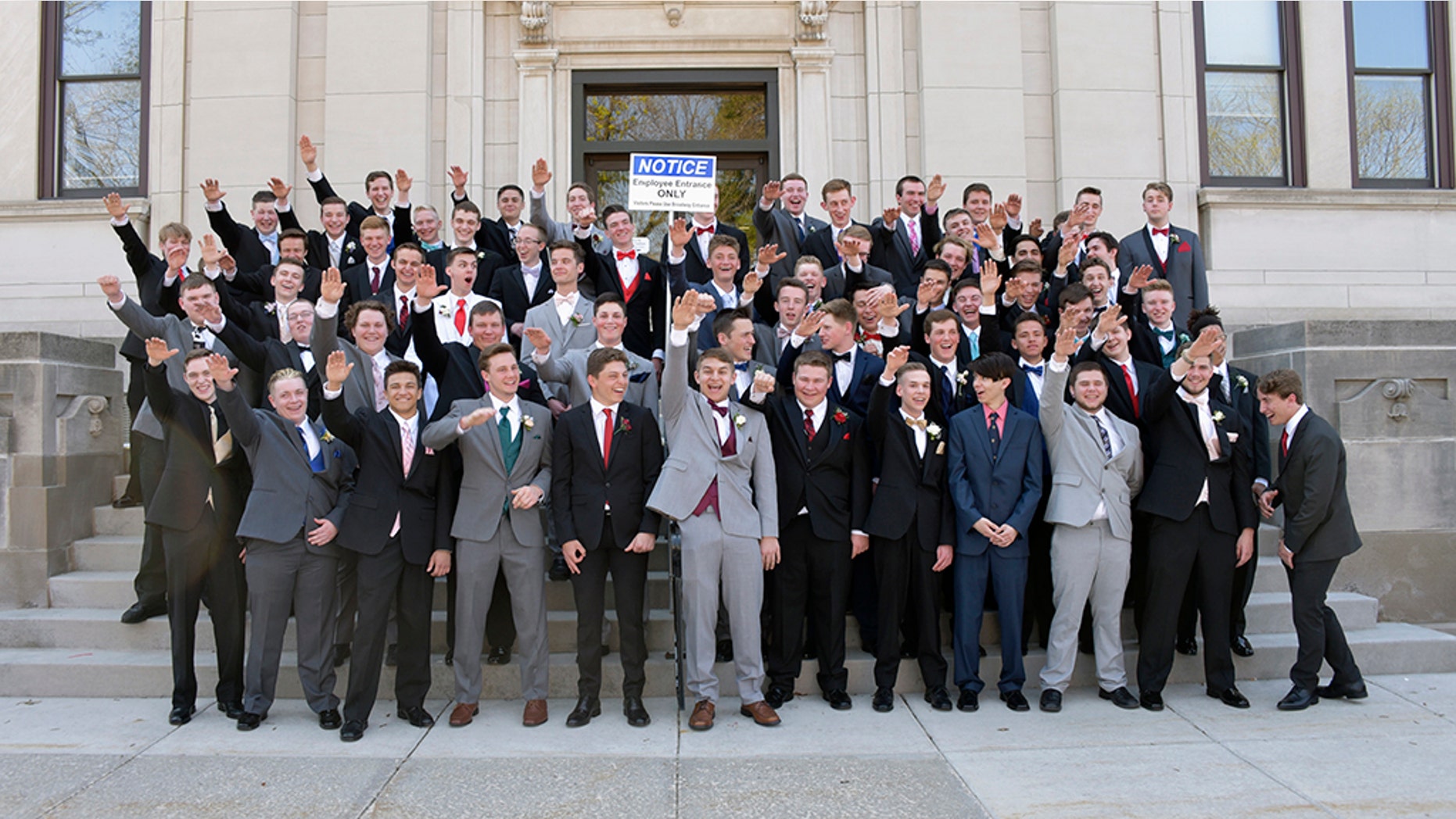 Wisconsin Gov. Scott Walker condemned the high school students who appeared to be delivering Nazi salutes in a photo, calling the teens "a bunch of idiots."
Walker was asked Thursday about the photo of Baraboo High students that went viral earlier this week. The unambiguous response? "I think they're just stupid. I think they're idiots. It's as simple as that. I don't know that it's any more complicated than that, they're just a bunch of idiots."
The photo of about 60 boys was taken outside the Sauk County Courthouse in Baraboo last spring. About two-thirds of the boys have their right arms raised in what looks to be a Nazi salute.
The parent who took the photo said he simply was asking the teens to wave goodbye to their parents before they headed to prom, as Fox News previously reported.
He never anticipated the image would draw widespread condemnation.
"The optics aren't good," Pete Gust, who has a son in the photo, told The Associated Press, though he said he didn't believe the boys were doing a Nazi salute. "There was never any inkling of that whatsoever. ... There was nothing intended in any way shape or form to simulate anything that was offensive to anyone."
Gust maintained that his camera merely caught the boys' wave prematurely, saying his "regret is I didn't get to the apex."
About a half-dozen speakers addressed the matter Monday night at a school board meeting. Kevin Vodak, the board's president, said the photo "deeply disappointed me, shamed, appalled and angered me."
The Associated Press contributed to this report.