California Good Samaritan killed after stopping to help victims of a freeway crash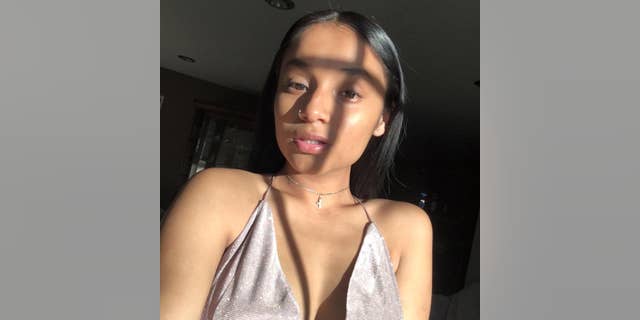 A Good Samaritan who stopped to help victims of a car crash on a California freeway died Thursday after she was hit by an SUV, authorities said.
The woman, identified as 19-year-old Bertha Aida Estrada by the San Diego County Medical Examiner's Office, had stopped along the eastbound lanes of state Route 94 after witnessing the crash.
California Highway Patrol said an 82-year-old woman driving a gray Mercedes sedan was rear-ended by a 23-year-old woman driving a Honda Civic, the San Diego Tribune reported.
After getting hit, the driver of the Mercedes lost control of the vehicle and slammed into the concrete wall of the center divider. The sedan ended up blocking the left-side lanes of the freeway, police said.
FOUR TEENAGERS KILLED WHILE PUSHING SUV ON INDIANA HIGHWAY ON WAY TO SLUMBER PARTY, POLICE SAY
Estrada pulled over onto the right shoulder of the freeway and ran across the freeway to check on the driver.
While standing next to the car, she and the Mercedes were hit by a 24-year-old man driving a Jeep Patriot, police said. Estrada was thrown into the westbound lanes.
CHP Officer Jake Sanchez told the Tribune that Estrada died before she could be taken to the hospital.
The driver of the Mercedes and the Jeep were taken to local hospital for treatment of minor injuries. Alcohol and drugs were not suspected as factors in the crashes.
CHP Sgt. Sofia Mosqueda told San Diego News Video that it is dangerous for people to stop on the freeway to help victims and they should call 911 instead of getting out their vehicle.
"I'm sure that people appreciate good Samaritans. We appreciate good Samaritans," she said. "You still need to be aware of the danger that the freeway and the occupants of vehicles can pose."