'Golden State Killer' suspect faces victims, families at court hearing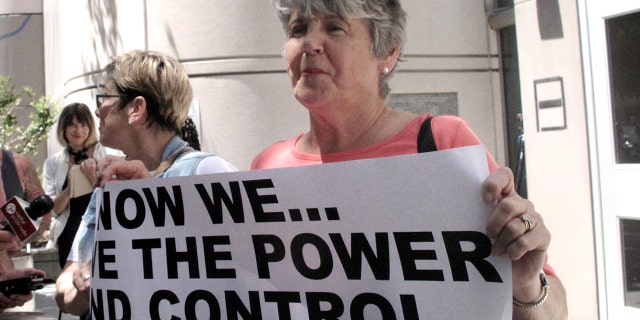 Victims of a notorious Northern California serial killer and rapist traveled to California's capital city Thursday to get their first glimpse of the man facing charges in connection with the long-ago attacks.
Nearly a dozen victims and survivors showed up for a brief, routine court hearing in the case of Joseph DeAngelo, 72, who authorities say is the "Golden State Killer."
Jane Carson-Sandler, who traveled from Hilton Head, S.C., was one of dozens of women who claim to have been raped by DeAngelo, a former police officer.
"I hope he suffers and dies in jail," Carson-Sandler said. "But I hope he knows that he has not won, that we have the power and control now."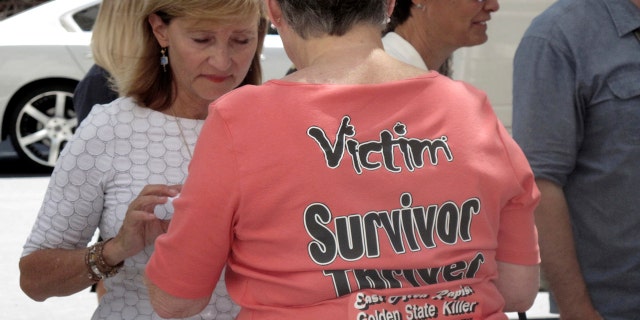 She wore an orange T-shirt with a message to the suspect on the back that said: "Victim survivor thriver ... See you in court."
Carson-Sandler is believed to have been DeAngelo's fifth rape victim out of dozens, the East Bay Times reported. She was raped in October 1976, when authorities were pursuing a suspect known as the "East Area Rapist," the Sacramento Bee reported.
"I want all of the women to know that they can be victim survivors too. ... It's a process."
"I want all of the women to know that they can be victim survivors too," she said, according to the Times. "It's a process."
DeAngelo is also charged with killing 12 people across California in the 1970s and '80s. He is also suspected of raping 51 others between 1974 and 1986, the Bee reported.
He was arrested in April at his home in Citrus Heights, Calif., about 20 miles northeast of Sacramento.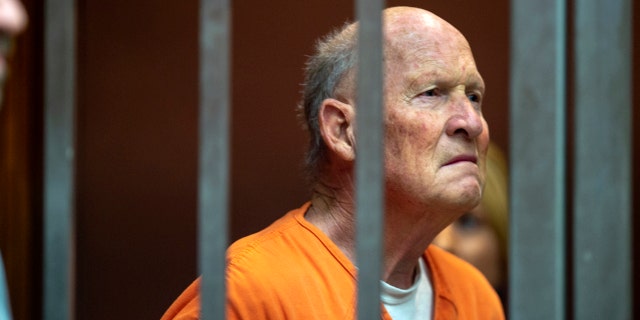 Carson-Sandler said she started crying and felt angry and anxious as she sat in the Sacramento County jail courtroom, until she was comforted by Debbi Domingo, whom she calls a "sister survivor."
Domingo traveled from Texas to see the man charged with killing her mother, Cheri Domingo, and Cheri's boyfriend, Greg Sanchez, in Santa Barbara County.
The women all went to lunch together after the hearing and planned to keep in touch throughout DeAngelo's prosecution.
"Seeing him locked up, that's been the goal all along, all these years that we've been searching for closure," Domingo said of DeAngelo, who looked at the judge during the two-minute hearing while keeping his back to the victims.
The hearing was continued until Sept. 5.
One of the youngest victims, Margaret Wardlow, said she was raped at age 13. She traveled from San Diego and called seeing DeAngelo "intense."
"It's frightening," she said. "I thought, this is the guy that came into a 13-year-old's room and raped her. How do you do that to a kid?"
Defense attorney Diane Howard declined comment after the hearing.
The Associated Press contributed to this report.