Chicago pastor asks person in 'drag' to leave church and 'put on man clothes': report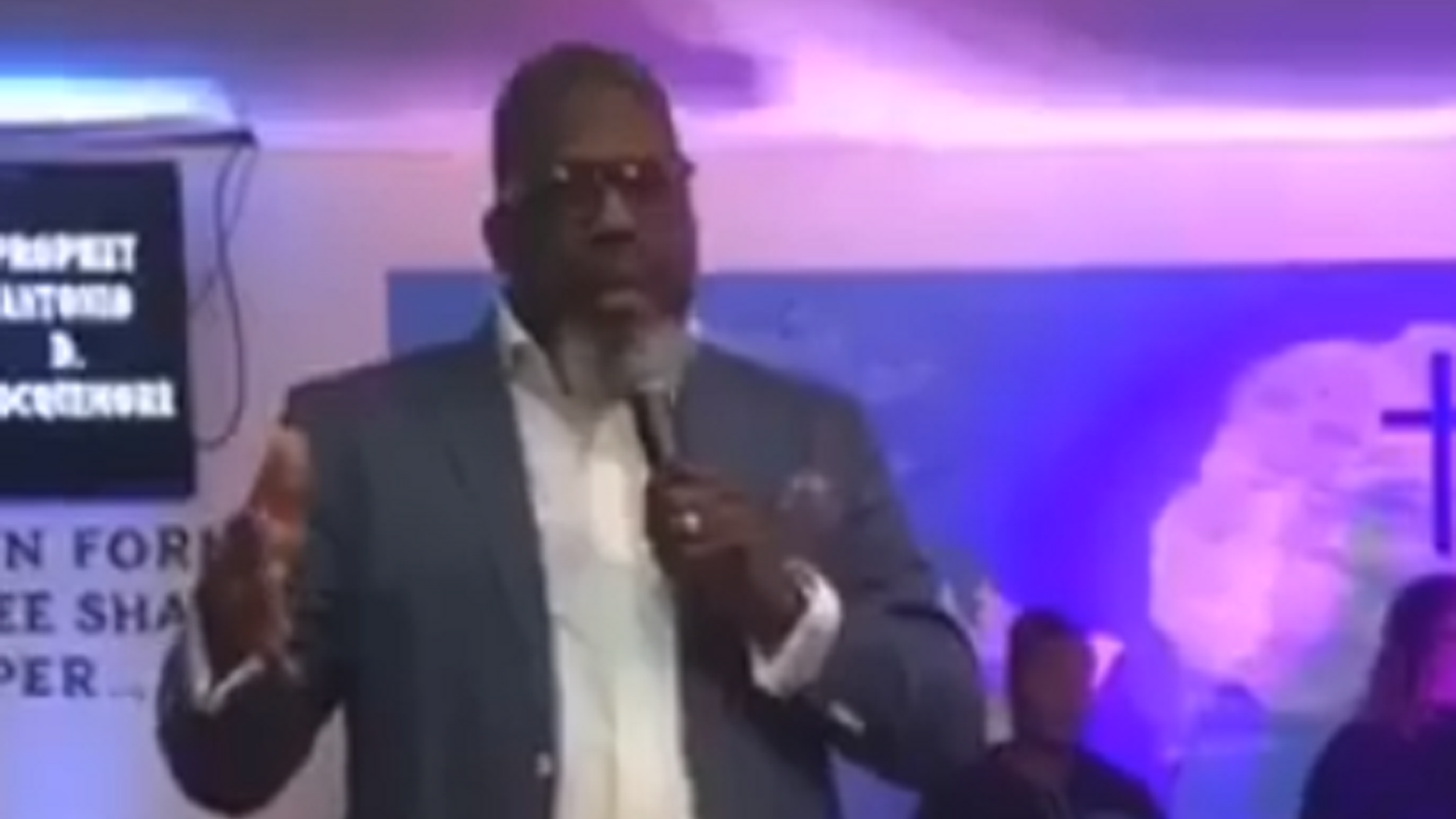 A Chicago pastor is under fire for telling a person he said was dressed in "drag" during a Sunday night worship service to leave the church and "go put on man clothes."
A video posted to Facebook shows pastor Antonio Rocquemore of Power House International Ministries addressing an unidentified person in the audience.
'JESUS FACE' UNCOVERED AT ANCIENT CHURCH IN THE ISRAELI DESERT
"Can you leave my church and go put on man clothes? And don't come here like that no more," Rocquemore says in the video. "I hold a standard in here. Whatever you do on the outside is your business, but I will not let drag queens come in here."
The audience appeared to be heard shouting "amen" and "Jesus" before breaking into applause.
"I don't do no bashin', because everybody is strugglin' with something. But what I'm not gonna do is allow you to disrespect the house of God -- I can't do it," he says at the end of the video.
YOUNG CATHOLICS URGE VATICAN TO ISSUE INCLUSIVE LGBT MESSAGE
A video of the incident was posted to Facebook on Monday by Christian James Lhuillier. The person the pastor was addressing was not identified in the report and it was not clear what gender the person identified with.
"In a place that is supposed to be a place of change a place of deliverance whatever you want to call it why would you destroy someone in a room full of people," Lhuillier wrote. "This is the kind of bulls--- that causes people to go home and commit suicide."
Critics accused the pastor of contradicting the message of Christianity, while supporters applauded Rocquemore for standing his ground, according to quotes cited by The Kansas City Star.
By Thursday evening the video had received more than 470,000 views and had been shared more than 8,000 times. The story was first picked up by The Christian Post.
Rocquemore on Monday uploaded an hour-long video to his personal Facebook page to address the controversy. He appeared unapologetic.
He said the person he spoke to had joined the church earlier this year and was not someone "off the street." He said he had previously told the person in private not to wear woman's clothes to church.