Giuliani wants 'diplomatic' end to Turkish bank exec's fraud case, lawyer says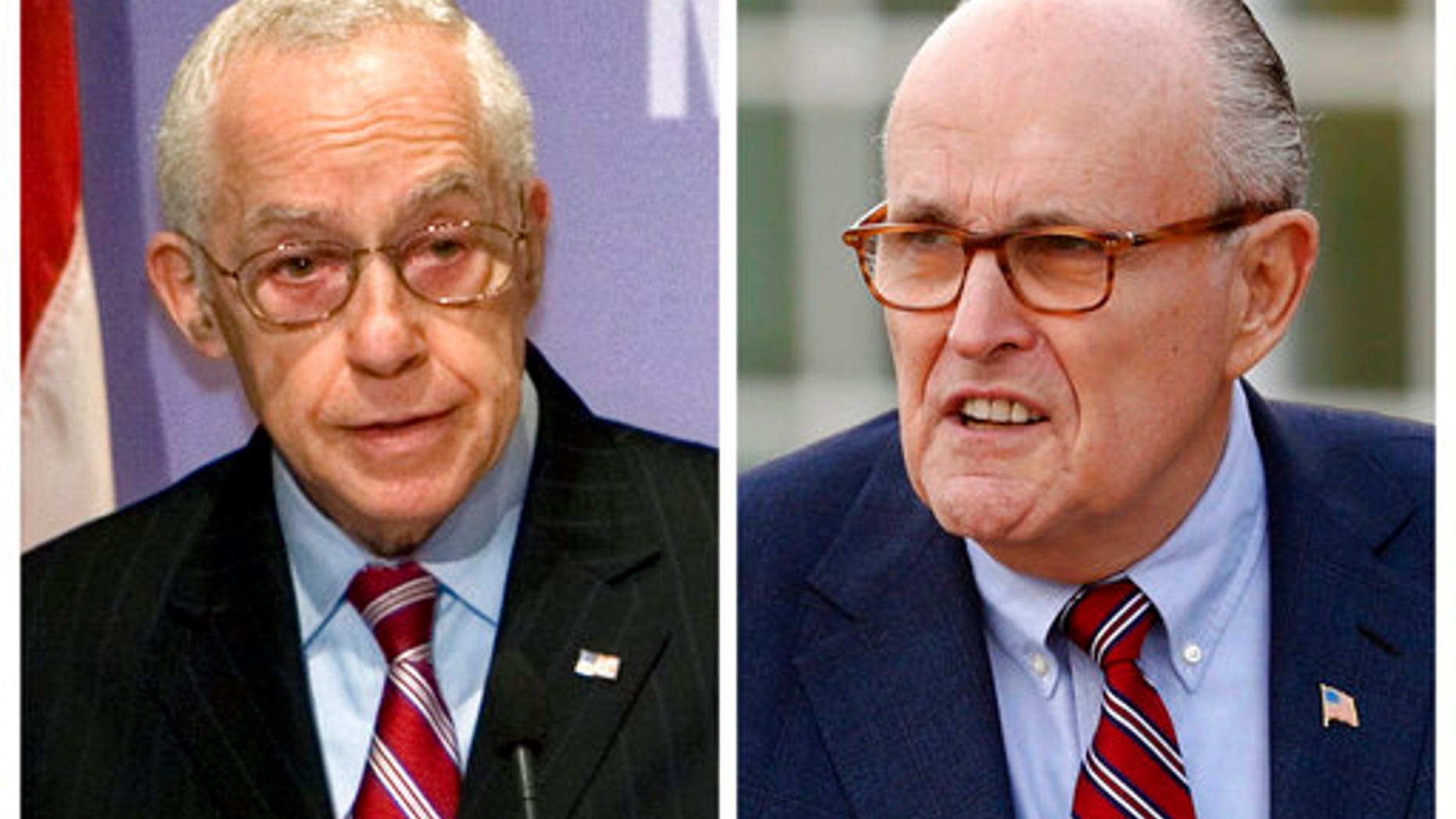 Former New York Mayor Rudy Giuliani is looking for a "diplomatic solution" to resolving charges that a Turkish man helped Iran evade U.S. sanctions, the suspect's attorney told a judge on Tuesday.
Giuliani and ex-U.S. Attorney General Michael Mukasey aimed to "structure a resolution" to charges against Reza Zarrab, lawyer Ben Brafman said, adding that they were not trying to work around federal prosecutors. The 33-year-old Zarrab has pleaded not guilty and is being held without bail.
TOP TURKISH BANK EXECUTIVE ARRESTED IN MULTIMILLION DOLLAR PRO-IRAN BANK FRAUD
Zarrab was arrested on March 27 in the U.S. in connection with a scheme to evade trade sanctions on nuclear Iran and conspiracies to commit bank fraud. This arrest triggered a new strain in diplomatic relations between the U.S. and Turkey.
Tuesday's hearing discussed whether to hold a future conflict-of-interest hearing for Zarrab, which ended up being scheduled for April 24.
LAWYER: GIULIANI, EX-ATTORNEY GENERAL WORK FOR TURKISH MAN
The hearing will argue conflict of interest between Zarrab and his lawyers, Giuliani and Mukasey, whose law firms have represented banks that allegedly were defrauded by Zarrab.
The defense argued that Zarrab, a 400-day detainee, an international figure, and not a U.S. citizen, undoubtedly has the right to consult with anyone who could help him. Privileged conversations are allowed, unless his discussions were unlawful, which Brafman argued were not.
Brafman called the meetings "appropriate" and said Giuliani and Mukasey could help organize a resolution.
Giuliani and Mukasey recently met with Turkey's President Recep Tayyip Erdogan, and prosecutors say they had sought to meet U.S. government officials to try to resolve the case. Few details about this trip have emerged.
The judge is set to issue his written opinion and give the defense time to respond before the hearing on April 24. The official trial is set to start on August 21, a trial Judge Berman says will be about fairness, integrity, and being conflict-free.
Fox News' Tamara Gitt, David Lee Miller and The Associated Press contributed to this report.