Gitmo judge in USS Cole case allows testimony from expert witness about torture's effects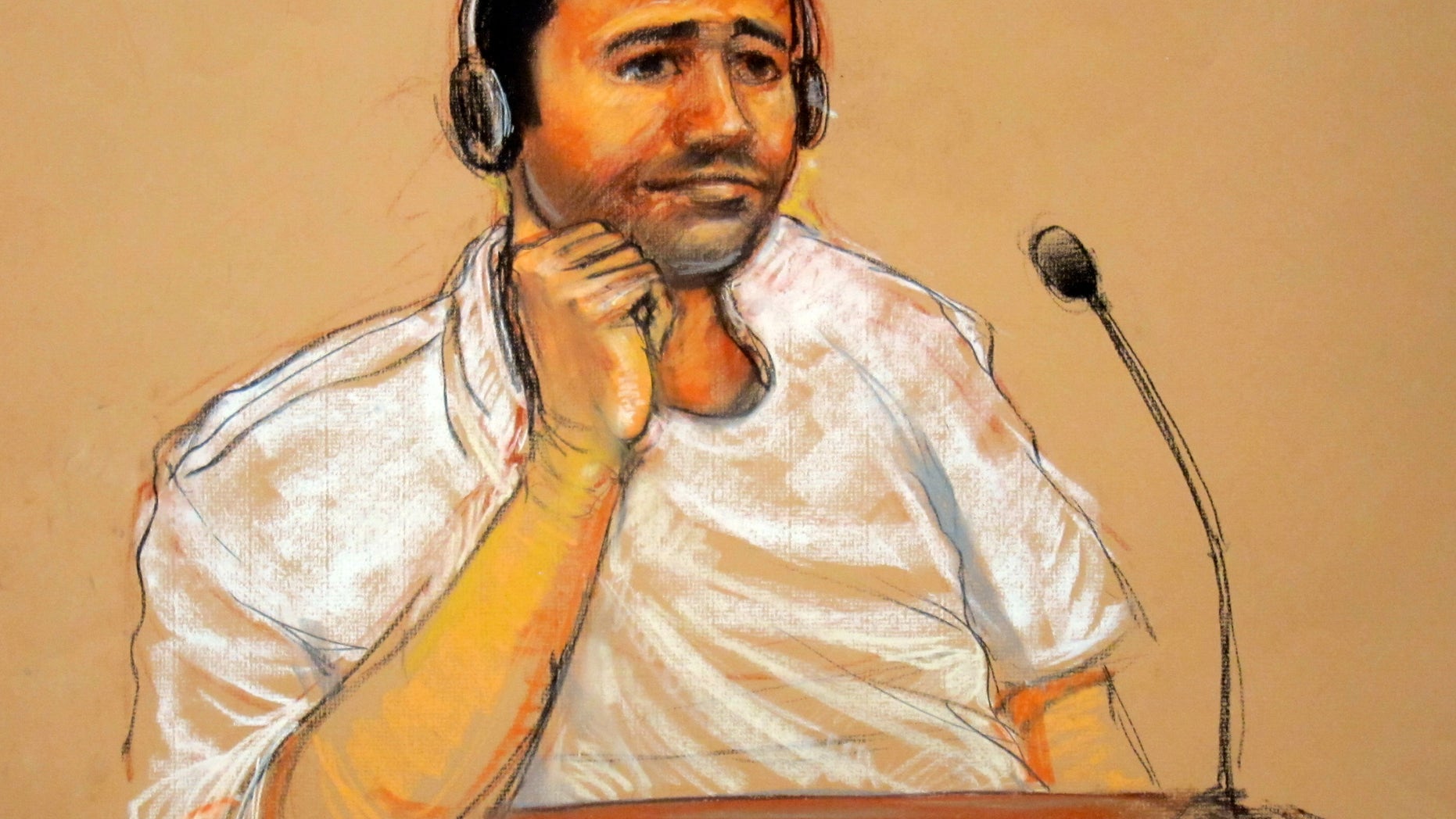 FORT MEADE, Md. – Lawyers for the Guantanamo Bay prisoner accused of orchestrating the deadly attack on the USS Cole are presenting expert testimony at a pretrial hearing on how to conduct a mental examination of a torture victim.
Dr. Vincent Iacopino (EYE'-kah-PEE'-noh) will testify Tuesday at the military tribunal in Cuba of Abd al-Rahim al-Nashiri (ahbd al-ruh-HEEM' al-nuh-SHEE'-ree).
The judge, Army Col. James Pohl, agreed to hear the testimony before he orders an examination to determine whether al-Nashiri is competent to stand trial.
Defense lawyers say it should be done with sensitivity to Al-Nashiri's history of being waterboarded and threatened with weapons while he was being held by the CIA in a series of secret prisons.
The 2000 bombing of the Navy destroyer in Yemen killed 17 crew members and wounded 37.