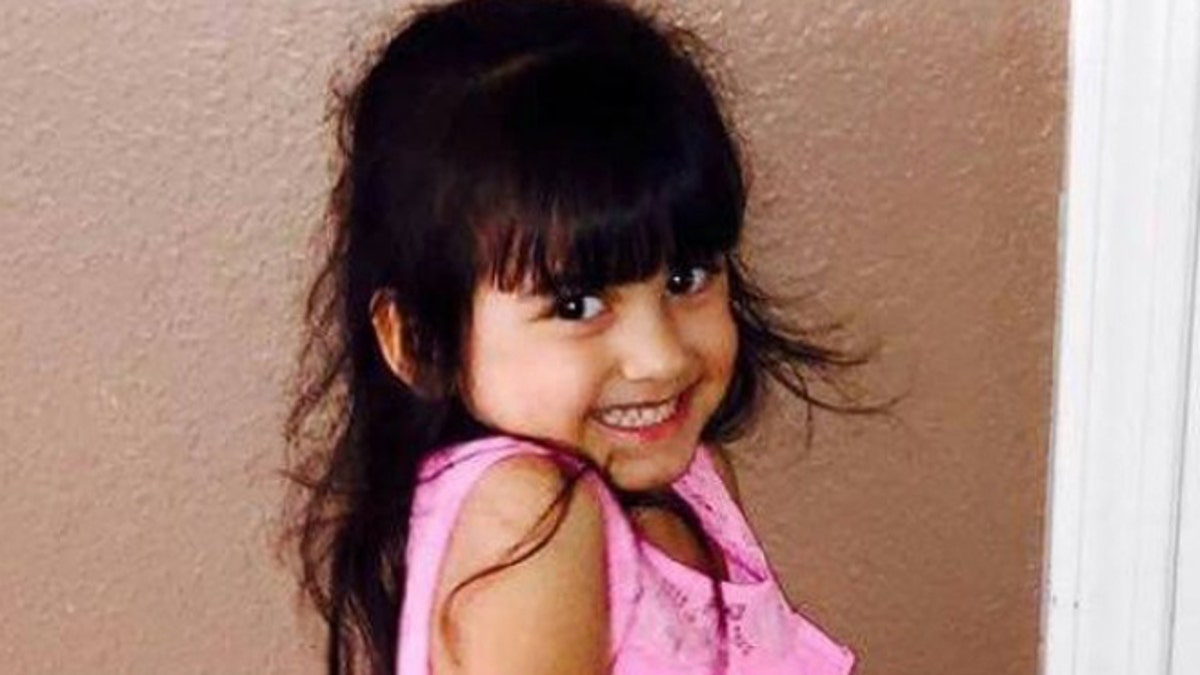 ALBUQUERQUE, N.M. – Hundreds of people have joined the parents of a 4-year-old Albuquerque girl to mourn her death last week in a road rage shooting.
About 300 friends and relatives filled a Catholic church for Lilly Garcia's funeral Mass on Tuesday, a few wearing T-shirts with "Justice for Lilly" written on the back. "Love for Lilly" was scrawled on many vehicles.
Deacon Michael Illerbrun described her as a happy child who laughed often.
Trey Ganem, a casket maker from Texas, designed a casket for Lilly to look like it was floating on clouds, with Rainbow Dash, a My Little Pony character, and a rosary decorating the outside.
He said he drove it from Texas to meet the Garcias at the candlelight vigil Saturday night.
"It's a horrible thing to lose a kid," Ganem told the Albuquerque Journal. "I want to take sadness away and celebrate their life."
Her father had picked up Lilly and her brother from school Oct. 20 when he got into an argument on a highway with another driver, who opened fire on the family's pickup truck. Lilly was shot in the head. She had just finished her second day of preschool.
Authorities have charged 31-year-old Tony Torrez with murder in her death.