Germany downplays prospects that Merkel's Washington trip will resolve tensions over NSA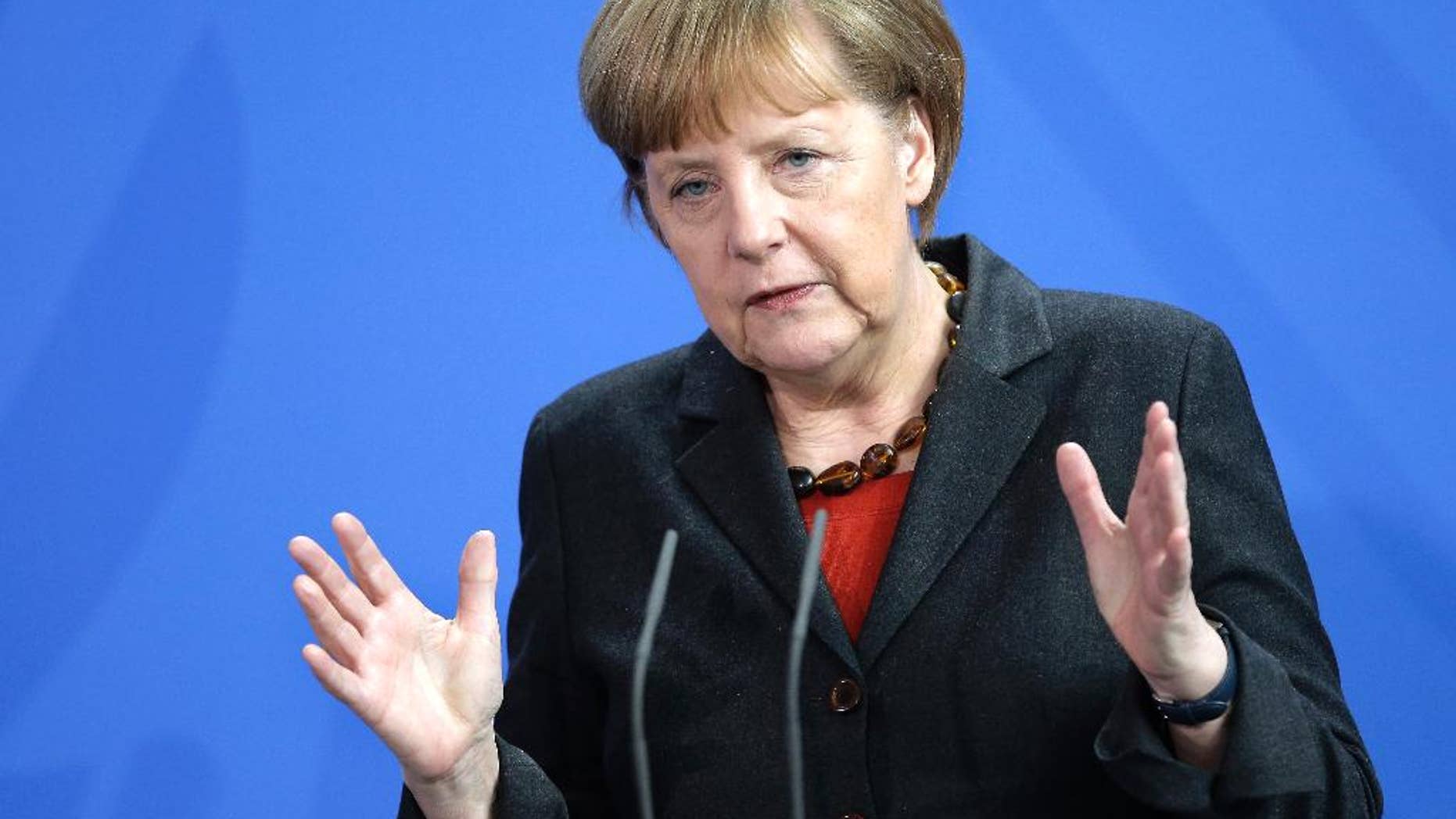 BERLIN – Chancellor Angela Merkel's spokesman is downplaying prospects of resolving tensions over U.S. surveillance when the German leader visits Washington next week — a trip during which Ukraine's crisis and trans-Atlantic economic ties will be key issues.
Merkel will meet President Barack Obama at the White House next Friday. Obama invited Merkel in January for her first U.S. visit since relations were strained by allegations that the National Security Agency tapped the chancellor's cellphone.
Merkel's spokesman, Steffen Seibert, noted Friday that she has said the issue of NSA surveillance can't be resolved with one visit and so "concrete results in this area can't be expected" from the Washington trip.
German officials initially sought a formal "no-spy" agreement with the United States but have since backed off hopes of such a deal.