Georgia's Stone Mountain officials deny KKK's application to burn a cross there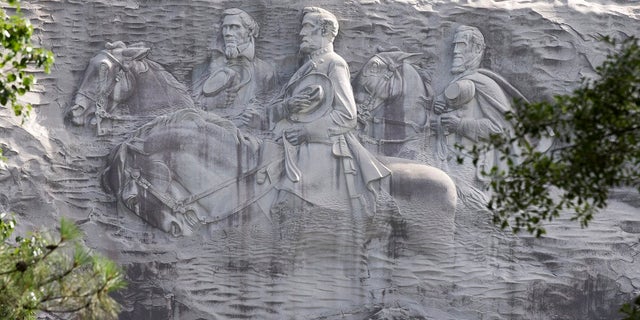 Officials from Georgia's Stone Mountain Park denied a Ku Klux Klan group's request Monday to burn a cross atop the mountain.
The Stone Mountain Memorial Association on Monday rejected the applications from the Sacred Knights of the Ku Klux Klan to hold an Oct. 21 "lighting" ceremony.
The application was submitted on May 26.
TRUMP: 'COUNTRY BEING RIPPED APART' BY MONUMENT REMOVALS
"We will light our cross and 20 minutes later we will be gone," Joey Hobbs, a member of the KKK group, wrote in the application.
The association said in a statement to The Guardian that it "condemns the beliefs and actions of the Ku Klux Klan and believes the denial of this Public Assembly request is in the best interest of all parties."
"We don't want any of these groups at the park, quite frankly," John Bankhead, the association's spokesperson, said.
The ceremony was proposed to commemorate a November 1915 cross burning on top of Stone Mountain that marked the KKK's revival. Crosses were burned there annually, decades ago.
The park has a large Confederate memorial of Robert E. Lee, Stonewall Jackson and Jefferson Davis. The three men are carved into a large stone.
VIRGINIA RALLY PARTICIPANT RECEIVES DEATH THREATS; SAYS HE WAS THERE TO PRESERVE HISTORY
The association said they would be looking into "all additional options available to balance the safety of the public versus the right to freedom of speech," Bankhead told MyAJC.
The Associated Press contributed to this report.