Georgia woman jailed for Facebook post venting about ex-husband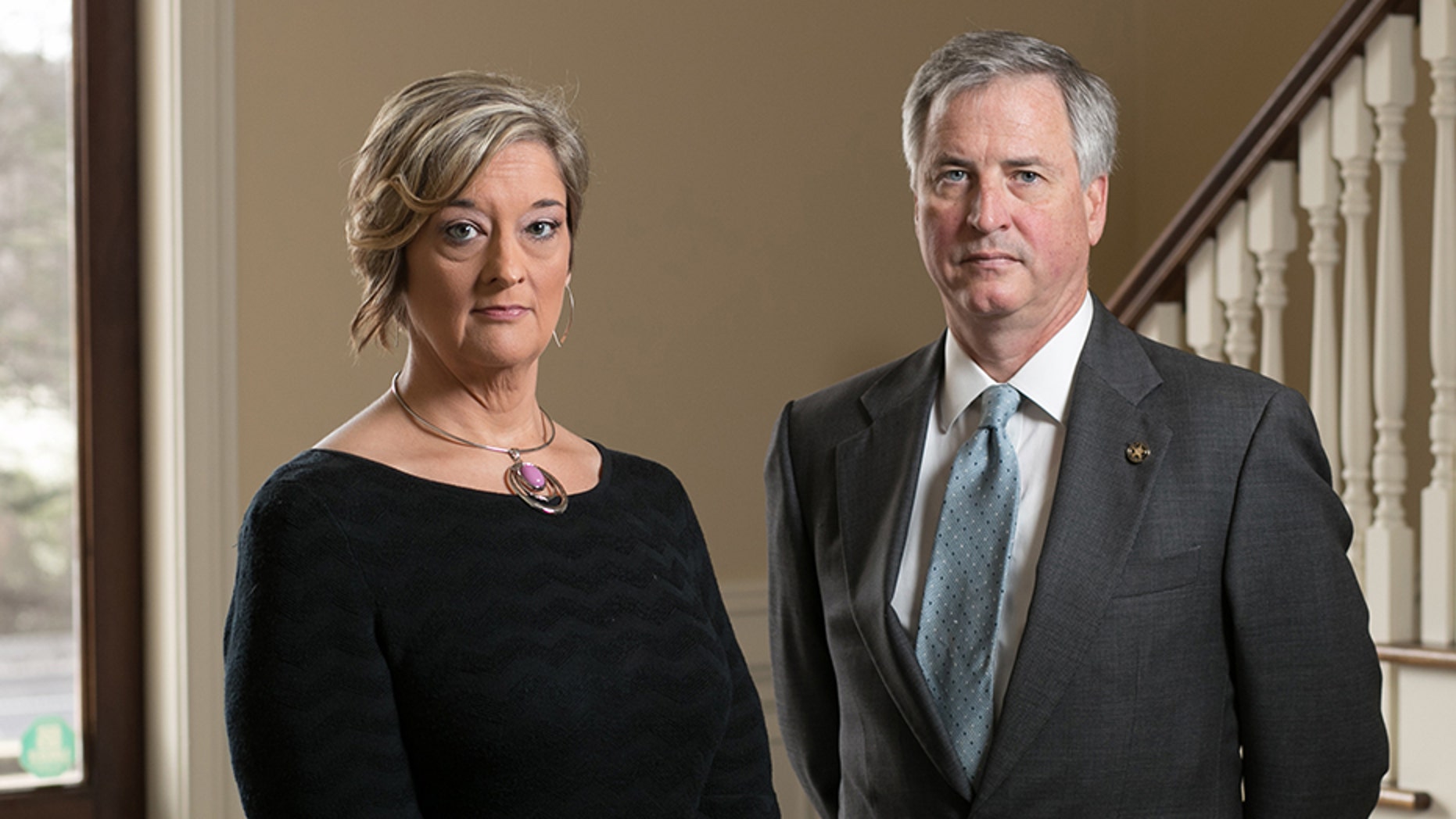 A Georgia woman reportedly was jailed after her ex-husband, a police officer, allegedly was upset after she vented on Facebook that he didn't get their sick son medicine.
Anne King's eight-year-old son with Capt. Corey King, a Washington County sheriff's deputy, had the flu in early 2015 when she reportedly asked her ex-husband to pick up ibuprofen for their child, and to drop it off in her mailbox before he went to work, The Atlanta Journal-Constitution (AJC) reported.
Corey said he was too busy to do so, so Anne took to Facebook to vent her frustration.
"That moment when everyone in your house has the flu and you ask your kid's dad to get them (not me) more Motrin and Tylenol and he refuses," Anne reportedly wrote, adding that she was "feeling overwhelmed."
GEORGIA STUDENTS BARRED FROM GRADUATING IN 1969 FINALLY RECEIVE HIGH SCHOOL DIPLOMAS
A friend of Anne's commented on the post, calling her ex-husband a "POS" and urged her "to pick up the slack" by grabbing the medicine herself.
Corey reportedly demanded his ex-wife remove the Facebook post, which she did. Days later, both Anne and her friend who wrote the derogatory comment, Susan Hines, were charged with criminal defamation of character — which was ruled unconstitutional in Georgia in 1982.
In a deposition, Corey King said that Anne's post about his "fatherhood" was inaccurate, as he's taken care of his children "as long as they have been alive."
"I could have been calling him a piece of sugar," Hines told WRDW of Corey. "I posted that in defense of my friend. Did I think it was going to land me in a jail cell five days later? Absolutely not."
TENNESSEE WOMAN'S LAWSUIT CLAIMS TROOPER GROPER HER, PULLED HER OVER TWICE IN HOURS
When Hines, at a magistrate hearing, brought up her First Amendment right, Judge Ralph Todd reportedly told her: "You can call Mr. King a piece of (expletive) to his face. You can even tell someone else you think he is a piece of (expletive). But you can't post it out for the public to see. That's defamation of character."
The lawsuit reportedly claims Anne was held inside a cell for roughly four hours before she made $1,000 bond.
When Anne's case went to a state court judge, he reportedly told her: "I don't even know why you're here."
MISSOURI POLICE OFFICER KILLED, 2 OTHERS WOUNDED IN SHOOTING; SUSPECT DEAD
Anne filed a lawsuit in January 2017 against Corey, his colleague, Capt. Trey Burgamy, who reportedly assisted in the paperwork and Washington County, the Ledger-Enquirer reported.
A federal judge on Thursday is expected to rule if Corey and Capt. Burgamy violated Anne's constitutional rights, and if the case should continue to trial, according to the AJC.