Georgia toddler killed by family pit bull inside home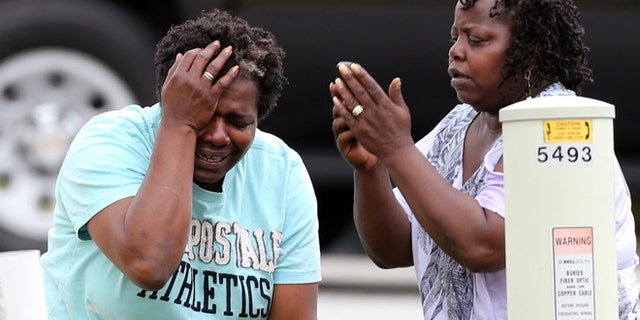 ATLANTA – Authorities say a metro Atlanta toddler was killed in a dog attack Wednesday while his mother was in the bathroom.
MyFoxAtlanta.com reports that the unidentified 2-year-old boy was attacked by a pit bull that had been in the family for eight years.
Neighbors told the station they heard the mother's screams as she ran out of the house and began rolling around on the ground.
The mother, whose identity was not released, was so distraught that she was taken to an area hospital for observation, MyFoxAtlanta.com reported.
Fulton County police Det. Melissa Parker said the attack appears to be accidental and it is unclear whether charges will be filed.
Authorities say the attack happened in an unincorporated area in south Fulton County near Union City -- which is about 20 miles southwest of downtown Atlanta.
It was unclear whether the dog would be euthanized.
The Associated Press contributed to this report.
Click here for more from MyFoxAtlanta.com.