Georgia police officer, wife found stabbed to death; teen in custody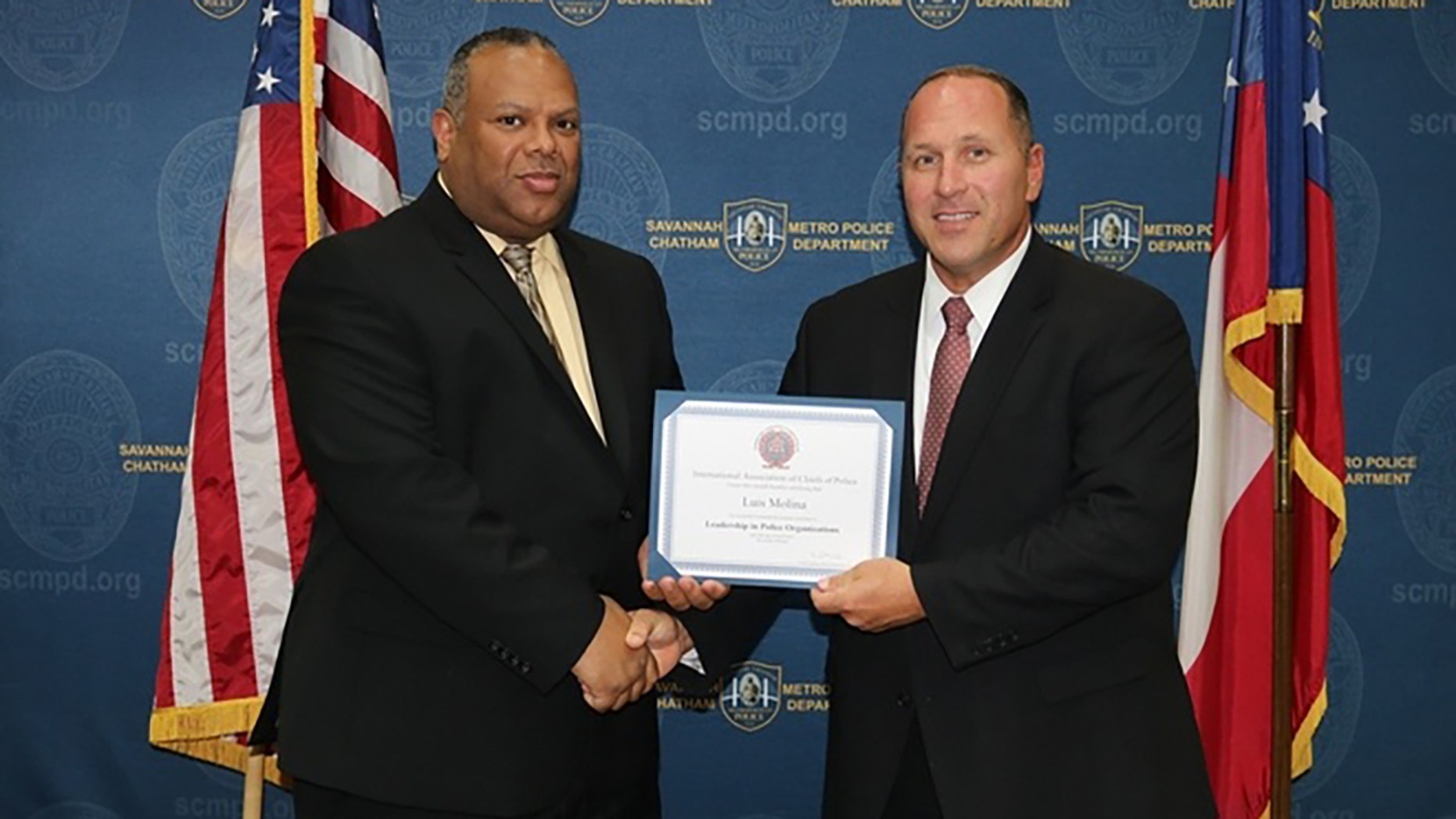 A teen was charged Monday in the stabbing deaths of a Georgia police officer and his wife, officials said.
The victims were identified as Savannah police officer Luis Molina, 53, and his wife, 28-year-old Akia Molina, according to WTGS-TV. The man was found dead inside a home on Wilmington Island and his wife was found dead next door, according to Chatham County police.
"We are saddened by the sudden and tragic loss of a Savannah Police officer and his wife," Savannah police public information officer Bianca Johnson told WGS-TV. "His family and friends are in our thoughts and prayers. Savannah PD is continuing to work with and cooperate with the ongoing investigation into this incident by Chatham County Police Department."
Michael Barber, 16, was charged with two counts of malice murder, the Chatham County District Attorney said. Despite his age, police identified him because of the severity of the charges, the station reported.
Barber was believed to be a relative of Akia Molina and was living with the two, according to WTGS-TV. He was detained at the scene.
"It's a tough day in Chatham County for law enforcement for sure," Chatham County Police Chief Jeff Hadley said at a press conference.