Georgia police officer, who had been on the job for 4 months, dies after being shot twice in the head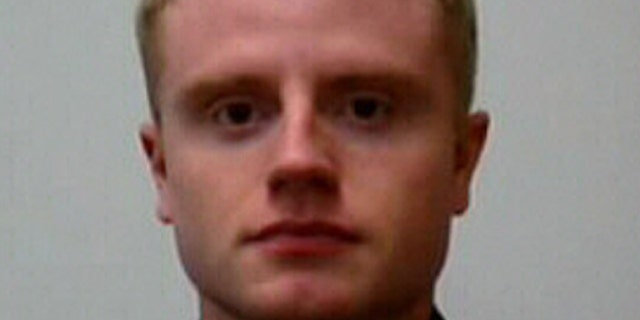 NEWYou can now listen to Fox News articles!
Police in Clayton County say one of their officer, who had only been on the job for four months, has died less than a day after he was wounded in a gunfight south of Atlanta.
Police said in a statement Tuesday morning that 24-year-old Clayton County Officer Sean Callahan died of his injuries around 5:16 a.m. Tuesday. Callahan suffered two gunshots to the head during the shootout at a Motel 6., MyFoxAtlanta.com reported. He was transported to Grady Memorial Hospital in Atlanta where he underwent surgery.
"As a police chief, I take any incident seriously. However, when one of my own is involved in a situation, it seems like it hits home to me as a father, as a police chief, as a praying person," Greg Porter, the police chief in Clayton County said.
Atlanta News, Weather, Traffic, and Sports | FOX 5
Clayton police said in the statement that Callahan joined the department about four months ago because he wanted to do something that he loved. Police asked for prayers for his family, the police department and the Clayton County community "as we endure the loss of a fallen comrade."
The shooting happened Monday afternoon after police were called to a domestic dispute near a motel on Davidson Parkway in Stockbridge -- about 20 miles southeast of Atlanta. The suspect died in the shootout.
SkyFOX 5 showed a woman being placed in handcuffs and taken into custody. Her name and the deceased suspect's name have not been released yet.
The incident is the second in a week involving a Clayton County officer. Police are continuing to search for 36-year-old Thomas Paige, who is accused of hitting Clayton County Police Officer Michael Hooks with his car last week during a burglary call at the old K-Mart on Old Dixie Highway.
Click for more from MyFoxAtlanta.com